5 gadget gifts for dads and grads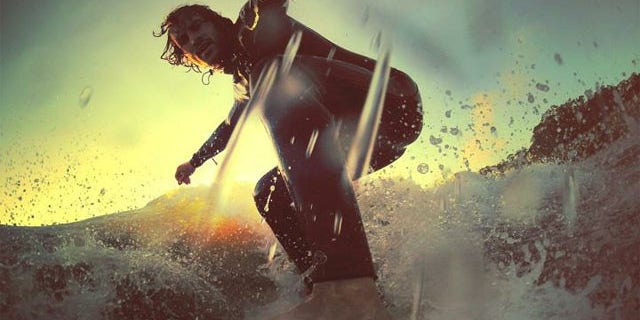 There's always an excuse to buy a new gadget. I sat on my old phone. The dog chewed up my camera. The kids hijacked my iPad. It won't work with the latest software, so I need a new one. This week: it's Dads and grads time.
There are plenty of accessories and digital gimcracks to choose from, but finding, say, the best iPad or car accessory can be a head-spinning endeavor. Over the past six months, I've sorted out some of the best accessories and gadgets, ranging from gifts for the Dad who has everything to practical high-tech suggestions for the grad setting up his or her first apartment (yeah, you wish).
Tivoli Model One, $149.99
A classic in the audio world, Tivoli's tabletop radio may seem like a throwback to the pre-digital era. In many ways it is -- and that's a good thing.
The Model One does one thing: play AM and FM stations with a warmth and accuracy not found in handheld digital devices these days. The radio has a nimble and sensitive tuner and even though it houses just a single speaker, the sound is well-rounded and full. If you must, there's also a mini jack on the back for connecting an iPhone or other digital music player.
If this is a gift for yourself, consider waiting until the end of the summer. Tivoli will be upgrading the Model One with Bluetooth. The new feature is another nod to the incursion of smart phones and Apple devices into the music world and will allow owners to stream music wirelessly from those gadgets to the radio.

Logitech Solar Keyboard Folio, $129.99
There are literally thousands of accessories for Apple's iPad, but this one stands out for its practically and ingenuity.
The Folio keyboard wraps around an iPad 2 or a so-called new iPad, leaving all the important ports, such as the headphone and adapter jacks, accessible. Open up the folder and there's a keyboard that works with the tablet via Bluetooth. The Folio also acts as stand for an iPad when you want to stop working and watch a movie.
Best of all, this is one less device you'll have to remember to plug in. The solar cells on the accessory work with ambient, indoor light, so it's always charged.
Samsung Galaxy S II, $149 and up
Saying the smart phone market is crowded is like saying that LeBron James is a decent basketball player.
One of the standouts over the last several months, however, has been Samsung's Android-based Galaxy S II. It has all the right features, is available on several carriers, and is reliable and durable.
The phone has a sparkling 4.5-inch Super AMOLED screen that means you can surf the Web under just about any lighting conditions. It's also powered by a 1.2 GHz dual-core processor, so it juggles apps with aplomb. And the built-in 8-megapixel camera makes for a decent point and shoot (there's also a front-mounted, 2-megapixel camera).
The Galaxy S II is available on T-Mobile ($229.99), Sprint ($149.99), and U.S. Cellular ($179.99). The prices vary according to the service plan and in some cases are available to new customers only. Warning for the obsolescence obsessed: Samsung already has a new Galaxy S III model available in Europe that is expected to land here within weeks.
Belkin Wireless Dual-Band N+ Router Advance N900, $199.99

Wireless network routers aren't exactly the sexiest gadgets on the market, but they make home networks and all those other sexy devices hum. For the dad or grad -- who usually has to play home tech support, let's be honest -- the Belkin N900 is a welcome relief from countless settings and usual arcana of networking terminology.
For example, the router comes set up for two wireless networks, one on each band, with the names and unique security keys right on bottom of each model. The company even plugs in an Ethernet cable into the modem port on the router so that when you take it out of the box all you have to do is plug the thing in.
The emphasis on ease of use doesn't mean performance has been sacrificed. It supports dual 450 Mbps bandwidth operation for maximum Wi-Fi speeds, and it's better than most and connecting to farflung 2.4 GHz Wi-Fi devices.
GoPro HD HERO2: Motorsports Edition, $299.99
Unalloyed fun is the goal of the GoPro HD Hero2: Motorsports Edition video camera. The GoPro video phenomena began with extreme sports fanatics who wanted to post videos of their daring exploits on YouTube. It's now progressed to the point where erstwhile racers use the cameras to record lap times and assess their performance on the track.
The Motorsports Edition includes the camera, which can record true 1080p, high-definition video, and a welter of brackets and mounting gear to place it in an unobtrusive spot in your car. With a rechargeable lithium ion battery and a 32 GB SD memory card (not supplied), it can store about 4 hours of HD video before running out of gas. It's perfect for recording a scenic summer travelogue or monitoring a novice driver's road skills. But be careful how it's used. A Japanese driver recently posted an in-car video of his exploits driving home in his Ferrari. Local authorities tracked him down, and he now faces some steep fines and possible jail time.