10 All-Pro TVs for watching Super Bowl XLVIII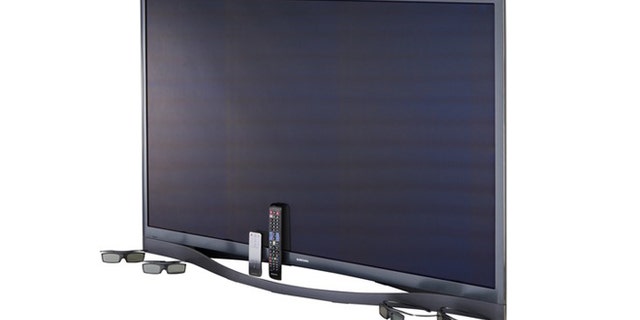 With Super Bowl XLVIII only days away—the game kicks off at 6:30 p.m. on Feb. 2—you might be looking for a new big-screen TV for the big game. But getting the right TV isn't as simple as just finding the right price. That's because sporting events can bring out the best—and worst—in an HDTV by pushing it to its performance limits, revealing flaws that might go unnoticed with less-demanding types of content.
Because most of the new TVs we saw at CES 2014 aren't yet available, you'll likely be purchasing a 2013 model. But don't let that stop you: Unless you're in the market for a new Ultra HD TV, most of the improvements we've seen with newer sets are incremental. You should be able to get a good deal without giving up very much in features or performance.
If you're looking for a last-minute bargain, though, we're not seeing a lot of super deals, especially on our top-rated TV models. This year things are a bit weirder because Panasonic, whose sets regularly turn up in our lists of both top performers and budget buys, is exiting the plasma TV business. That's resulted in limited availability of some of its models and higher prices for those that you can find.
Also, we've noticed some significant price differences among retailers, so it pays to look at several brick-and-mortar and online stores to get an idea of the best price. Don't forget to ask another retailer to match the best price you find.
The good news is that prices for many sets are lower than they were last year. There are a few 60-inch HDTVs priced under $1,000 in our TV Ratings, and we expect prices on the 2013 sets covered here to fall even lower over the next few weeks as retailers make room for 2014 models.
Check our TV buying guide for full Ratings and specs of nearly 200 sets.
From a tech perspective, remember that plasma TVs tend to do great with sports, with virtually no motion blur during fast-moving scenes and unlimited viewing angles. But they may not do as well in a very bright room.)
If your preferences run to an LCD (LED) set, consider a model with 120Hz or 240Hz technology to reduce motion blur, and one with a wide viewing angle, especially if you'll have the gang over to watch the game.
Also, very few TVs these days have built-in sound that can do justice to the game, the halftime show, or even some of the commercials, not to mention an action-movie soundtrack. So check the TV's sound score in our TV Ratings, and consider adding a sound bar speaker or other external sound system if you find it lacking.
Top performers
LG 60LA8600, $2,200. This was our top-rated LCD (LED) TV last year, with excellent high-def picture quality, very good 3D, a wide viewing angle for an LCD (LED) TV, and effective motion-blur-reduction performance. Another plus: It has very good sound.
Samsung PN60F8500, $2,100. Samsung's top plasma was one of the brightest plasma sets we've ever tested, with excellent high-definition picture quality and very good 3D. This is a flagship model loaded with features, including Samsung's smart TV platform. Prices for this set have fallen anywhere from $300 to $500 from when we purchased it.
Panasonic TC-P65VT60, $2,500. An excellent all-around performer with no real weaknesses, except its sound quality. This flagship model is also loaded with features, including the company's smart TV service. Those with even deeper pockets should consider the limited-edition ZT60 series, which had fantastic best picture quality. Best Buy has the 60-inch VT60 for $1,800, down from the $2,100 we paid when we tested it.
Sony XBR-65X900A, $5,000. This pricey set was our top-ranked Ultra HD TV last year, with excellent high-def picture quality and incredible picture detail. It also was one of the best-sounding TVs we tested. We're not yet sure whether this 2013 model can be upgraded to support the new HEVC (H.265) video format, which will allow 4K video streaming via broadband. However, the TV's firmware has been updated to HDMI 2.0 capability, so it will support 60-frames-per-second video.
Best values
Samsung PN64F5500, $1,800. Although it's not cheap, this 64-inch plasma is still priced below many other similarly sized and featured major-brand models. It delivers excellent high-definition picture quality and—if you care—perhaps the best 3D performance we've seen. And it's loaded with features, including Samsung's smart TV platform. Its 60-inch sibling is also recommended, and you can get it for under $1,000.
Panasonic Viera TC-P60ST60, $1,500. This is a bit of a teaser, since it's getting impossible to find this set, which arguably delivered the most bang of any TV in 2013. It has excellent picture quality and a ton of features, though like other Panasonic sets we reviewed last year, its sound quality was severely lacking. If you can locate this set, you might have to pay as much as $500 over the $1,500 we paid. Another option is the 55-inch model, which is a bit more readily available.
Sony Bravia KDL-60R550A, $1,370. This model delivers great high-def picture quality with among the better motion-blur performance we've seen from an LCD (LED) set. However, its viewing angle is fairly limited, which may not be great for a crowd of viewers. Also, its 3D performance was below that of most sets. It's loaded with features, including Sony's full smart TV platform.
Vizio E601i-A3, $800. Vizio has made a mark by offering full-featured sets that perform well, at prices lower than the major brands. This model is no exception. For a 60-inch smart TV set, it was already a value buy at $1,000; now Walmart has it as a big-game special for $800. Our tests show that it delivers excellent high-def picture quality, though its viewing angle isn't great. [An earlier version of this story cited the wrong Vizio model; edited 1/28/14]
Samsung PN60F5300, $1,000. Though it doesn't have many features (no 3D or smart TV service), this 60-inch Samsung plasma delivers the essentials, primarily excellent high-def picture quality. You can get this set right now at Walmart for $948 or for just under $1,000 at Amazon.
Panasonic TC-P60S60, $1,100. What do you get when you strip the 3D capability out of the ST60-series sets we like so much? Basically, the S60 models, such as this 60-inch set. Though lacking 3D, it delivers excellent high-def picture quality, and it includes Panasonic's smart TV platform. Now for the bad news—like the ST60 models, this one is hard to find, and typically sells for higher than the $1,100 we paid. If you can go higher in both screen size and price, the 65-inch version (TC-P65S60) is still available for $1,500 from Sears.
Remember that any of our top-rated TVs will be a great deal if prices drop significantly. We'll be monitoring Super Bowl deals, so keep checking back for our latest TV posts.
Copyright © 2005-2014 Consumers Union of U.S., Inc. No reproduction, in whole or in part, without written permission. Consumer Reports has no relationship with any advertisers on this site.