You probably didn't notice that Leicester clinched a Champions League spot today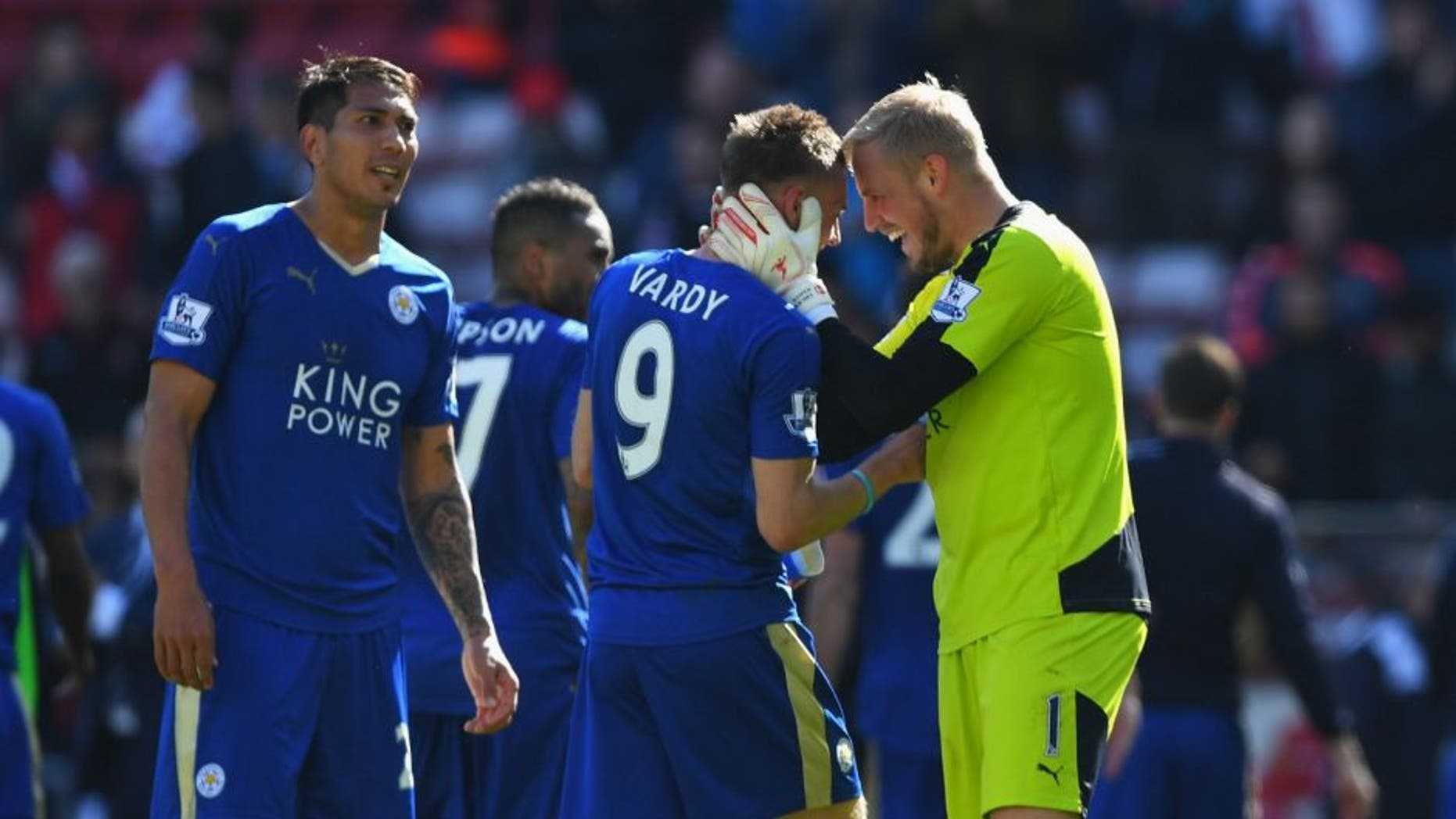 How good are Leicester? They clinched a Champions League place for the first time in the club's history with their 2-0 win over Sunderland on Sunday and nobody even noticed.
That's right, Leicester City are going to the Champions League. It's official. They're in. It's a done deal*.
They'll have to wait for next weekend to lock down a top-3 Premier League spot and with it, a guaranteed place in the group stage.
This is the same Leicester that were nearly relegated a season ago. The same Leicester who many pegged to go down this season. The same Leicester who most of the world still couldn't locate on a map.
For months now, all of the talk has been that Leicester might actually win the league. And it looks like they will, holding a seven point advantage with only five matches to play. But as magnificent as that could be, and as mind-boggling as the turnaround is, the way people overlooked Leicester's clinching a Champions League place on Sunday might be the most astonishing.
Leicester haven't just reached a point where they are title favorites; they're at a place where making the Champions League was a foregone conclusion and not major news.
2016 is bizarre. And we haven't even gotten to Leicester winning the Premier League and in Pot 1 at the Champions League draw yet.
* Even if Leicester City fall to fourth and Manchester City and Liverpool win the Champions League and Europa League respectively, the Foxes would still be in. It's not mathematically possible for Leicester to be fourth and City to be outside the top four.