Yogi Berra remembered at funeral by family, sports royalty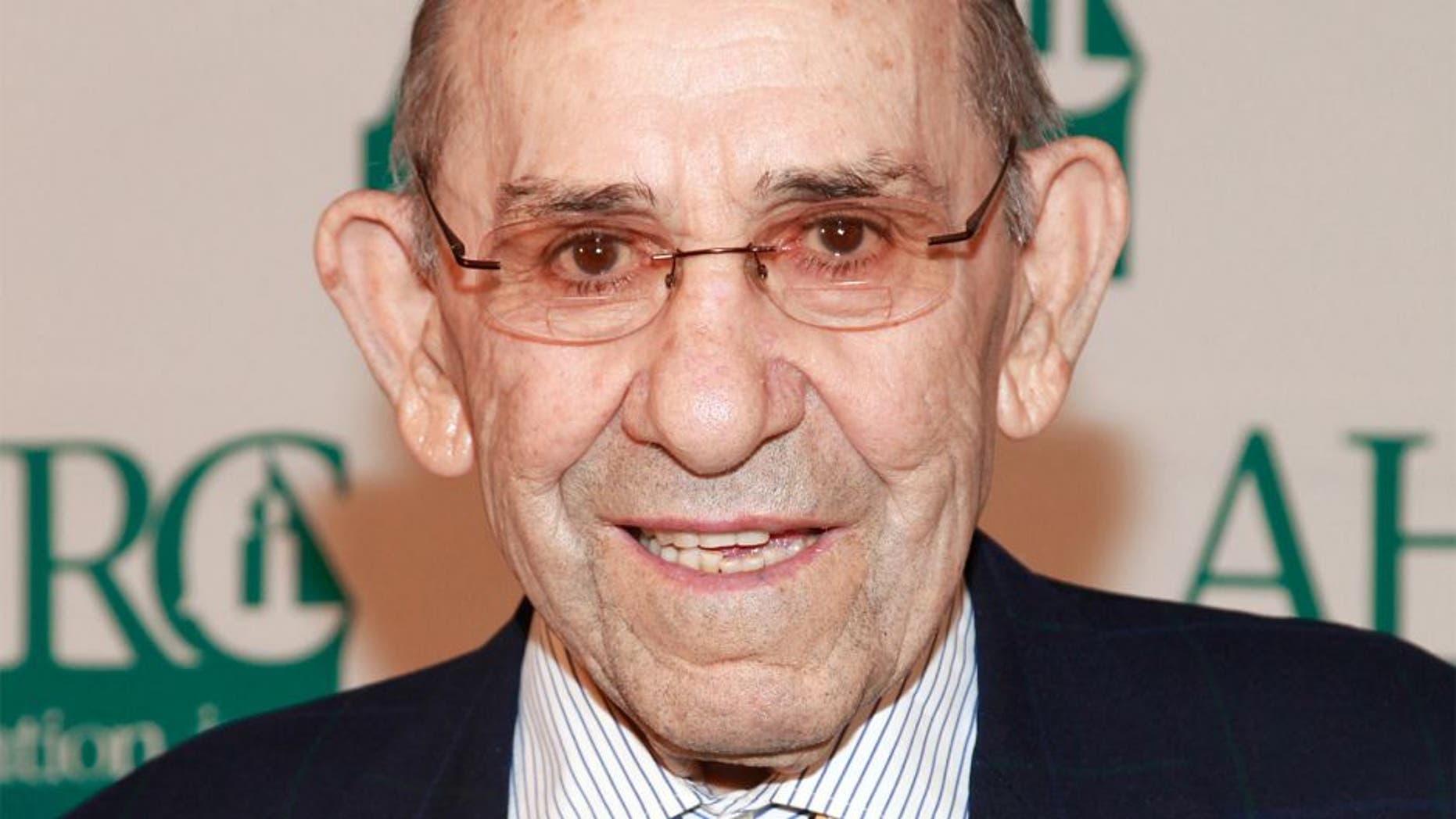 On a day filled with stories from a lifetime in baseball, Yogi Berra is being remembered as more than one of the game's greats.
The beloved New York Yankees catcher was also recalled at his funeral Tuesday as a man who served his country courageously, delighted in the joys of family and brought laughter with his words wherever he went.
Berra died a week ago at 90. He was cremated and his remains were placed by the altar with a gold catcher's mitt on top and the American flag displayed.
Former Yankees manager Joe Torre delivered a eulogy, calling Berra the team's ''good-luck charm'' before an overflow church crowd. Also at the service were ex-Yankees Derek Jeter, Bernie Williams and Jorge Posada and club president Randy Levine.
Archbishop Timothy Cardinal Dolan ended his homily, paying tribute to the man and blending two of his most celebrated remarks. Said Dolan: ''There's no fork in the road to eternal life. In that respect, it ain't over.''