World Cup final four teams set with elimination of host team Russia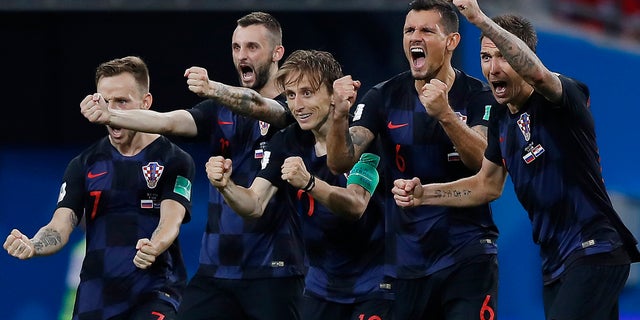 With a shootout ending host nation Russia's World Cup dreams Saturday, the final four teams heading to the tournament semifinals were set.
Russia lost 4-3 to Croatia in a penalty shootout, setting up Croatia to face England in a semifinal game next week. Belgium and France will also compete next week.
The four semifinalists, winnowed down from a field of 32, have ensured that the coveted World Cup will remain in Europe, a continent with overwhelming dominance on the world soccer stage.
But it's also worth noting, as a point of interest, that the four teams heading to the semifinals are also doing so for the first time in many years.
After defeating Sweden 2-0 Saturday, England solidified its spot in the World Cup semifinals for the first time since 1990.
"We looked composed," England captain Harry Kane said after Saturday's match. "We looked like we controlled the game."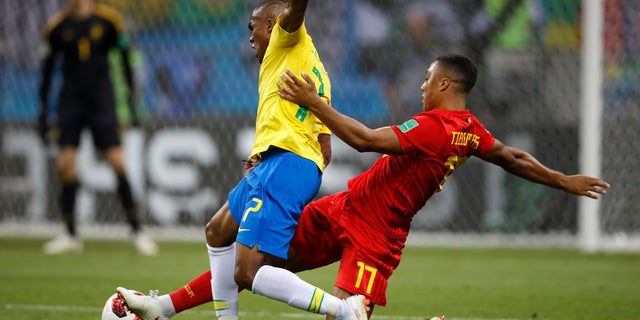 England will play Croatia in the semifinals after dashing Russia's surprising tournament run with Ivan Rakitic scoring the deciding penalty after a 2-2 draw.
The overachieving hosts, representing the lowest-ranked nation in the tournament, were trying to make it to the semis for the first time since the Soviet Union finished fourth at the 1966 tournament in England.
WHAT TO KNOW ABOUT THE WORLD CUP
But for Croatia – the first team to win consecutive penalty shootouts since Argentina did it in 1990 – this will be just its second semifinals appearance. The first came in 1998, when it lost to France.
This year's France team also advanced to the semifinals, where it will play Belgium. For France, it is the first time it made it to this round in 12 years.
WORLD CUP TEAMS DEBUT COLORFUL, THROWBACK JERSEYS FOR THE 2018 TOURNAMENT
Belgium, after sending home five-time champion Brazil with a 2-1 win on Friday, ended a three-decade semifinals drought; the last time it advanced to the semifinals was in 1986.
The Associated Press contributed to this report.