'Wonderboy' explains why he's so confident going into his rematch with Tyron Woodley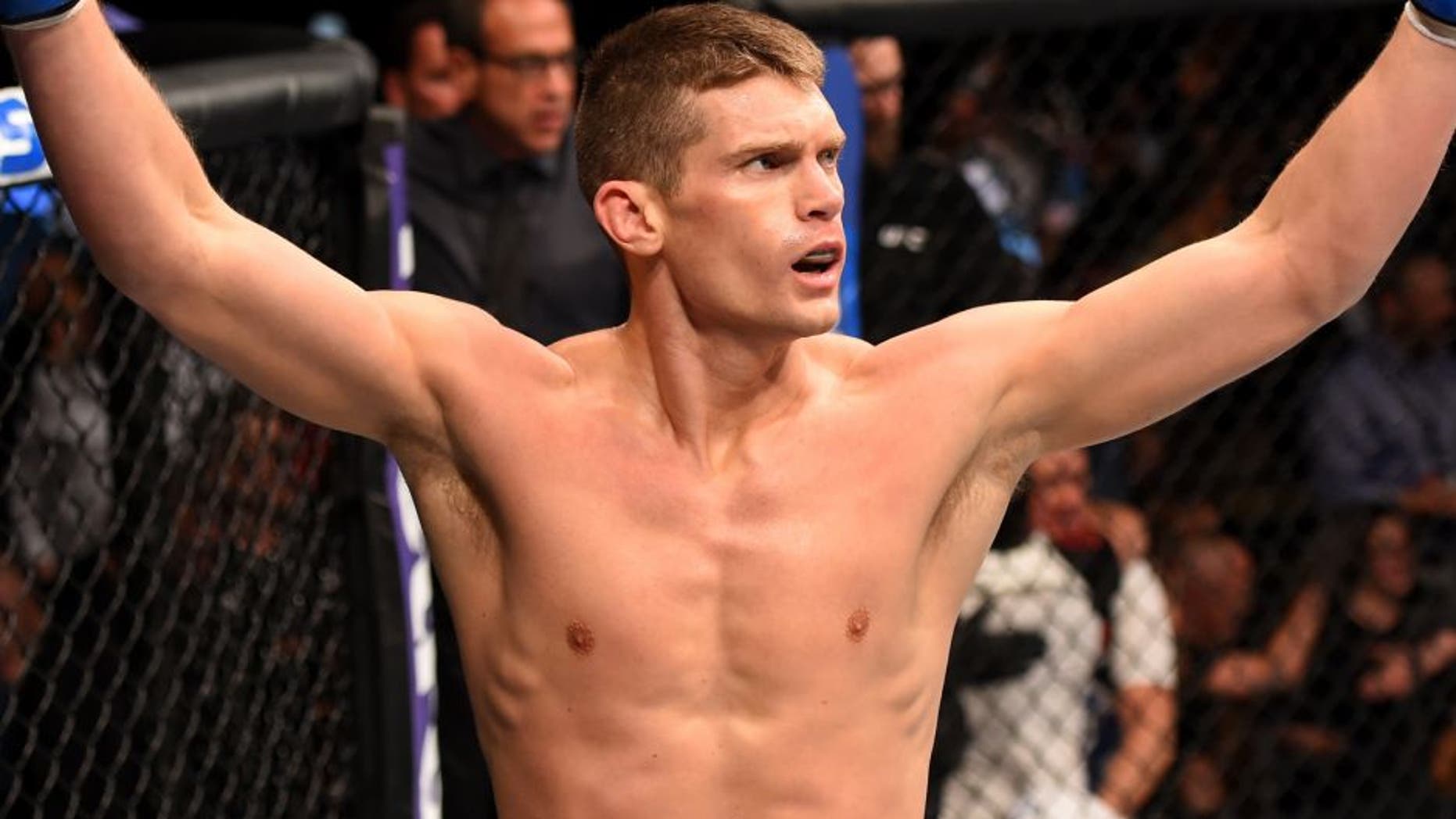 In the sport of mixed martial arts, every title fight is like the Super Bowl.
A lifetime of hard work culminates in a single night that will either define you as a champion or history will remember you as a person who just couldn't get it done. For Stephen "Wonderboy" Thompson, UFC 205 was supposed to be his crowning achievement but instead, he can barely recognize the person who fought welterweight champion Tyron Woodley that night in New York City.
A South Carolina native, Thompson came to call New York his home away from home after his brother married former middleweight champion Chris Weidman's sister. His family became so connected to the Empire State and that's a big part of the reason why he lobbied so hard to earn a spot on the first UFC show to take place at Madison Square Garden.
Unfortunately, Thompson wasn't quite himself once he stepped into the Octagon that night. He didn't attack with the same kind of ferocity that earned him wins over Rory MacDonald or Johny Hendricks, and it was almost like Thompson kept his finger on the trigger all night long but just couldn't figure out a way to pull it.
Despite those shortcomings, Thompson still managed to earn a draw with the best welterweight in the sport and as strange as it might sound, that subpar performance at UFC 205 has given him all the proof he needs to know he's going to walk out with the title on Saturday night in Las Vegas when he meets Woodley for the second time.
"I was not at my best. I was too hesitant to let my hands go. It won't happen this time," Thompson told FOX Sports ahead of UFC 209. "I actually wanted to get out there and just be more aggressive. I just wasn't there. I don't know if it was because it was at Madison Square Garden or first show in New York, I don't know, I don't make excuses. But that definitely wasn't my best.
"I took everything he could dish out on my worst day. I know for a fact that I'm better than that. It fires me up. It gives me all the confidence in the world."
Woodley definitely dished out a lot of punishment, particularly in the first and fourth rounds where he had Thompson in a lot of trouble.
At the same time, Thompson knows he took Woodley's best shots and the champion still couldn't put him away. Now he's excited to return fire to see if Woodley is made of the same championship material.
"I felt everything he's got," Thompson said. "He was at his best, I was definitely not at 100-percent and I know that and that's what gives me confidence going into this next fight. I've taken his best shot, it was like one threat right after the next in that fourth round, I took every bit of it and I even helped him off the canvas in that fourth round.
"So that gives me the confidence going into this next one knowing that and knowing I'm going to be a 100-percent stepping out there this time."
The real key to victory for Thompson this time around might be getting out of his own head.
During his win streak to earn the title shot, Thompson just enjoyed his run through the welterweight division without putting too much pressure on himself and he let the performances do the talking for him.
From one spectacular win to the next, Thompson did it all with a smile on his face but that grin was gone when he stepped into the Octagon with Woodley this past November. In response, Thompson has rededicated himself to one fundamental principle in preparation for the rematch.
"If you see my fights with Jake Ellenberger, Johny Hendricks and Rory MacDonald, I went out there and just had fun," Thompson said. "In my last fight with Tyron, for some reason I didn't feel that vibe, I didn't feel that positive feeling. This fight, I'm all smiles and just ready to go out there and have some fun."
Fighters are typically their own worst critics when it comes to performances, often times even in victory. Thompson is honest enough to say that his last fight against Woodley was far from perfect but he still walked away with a draw.
Now imagine what "Wonderboy" can do at full strength.
"I'm just better," Thompson said about Woodley. "I know he's an explosive athlete and very strong, but I know I've got his number. I felt his power, I know how he strikes, I know how he wrestles. I've got his number. I really felt that -- especially in that last round in that fight. I felt fresh like I could have gone three more rounds.
"I had it figured out. I know I can do it this time."