Wizards C Nene misses game against Pistons because of injured right shoulder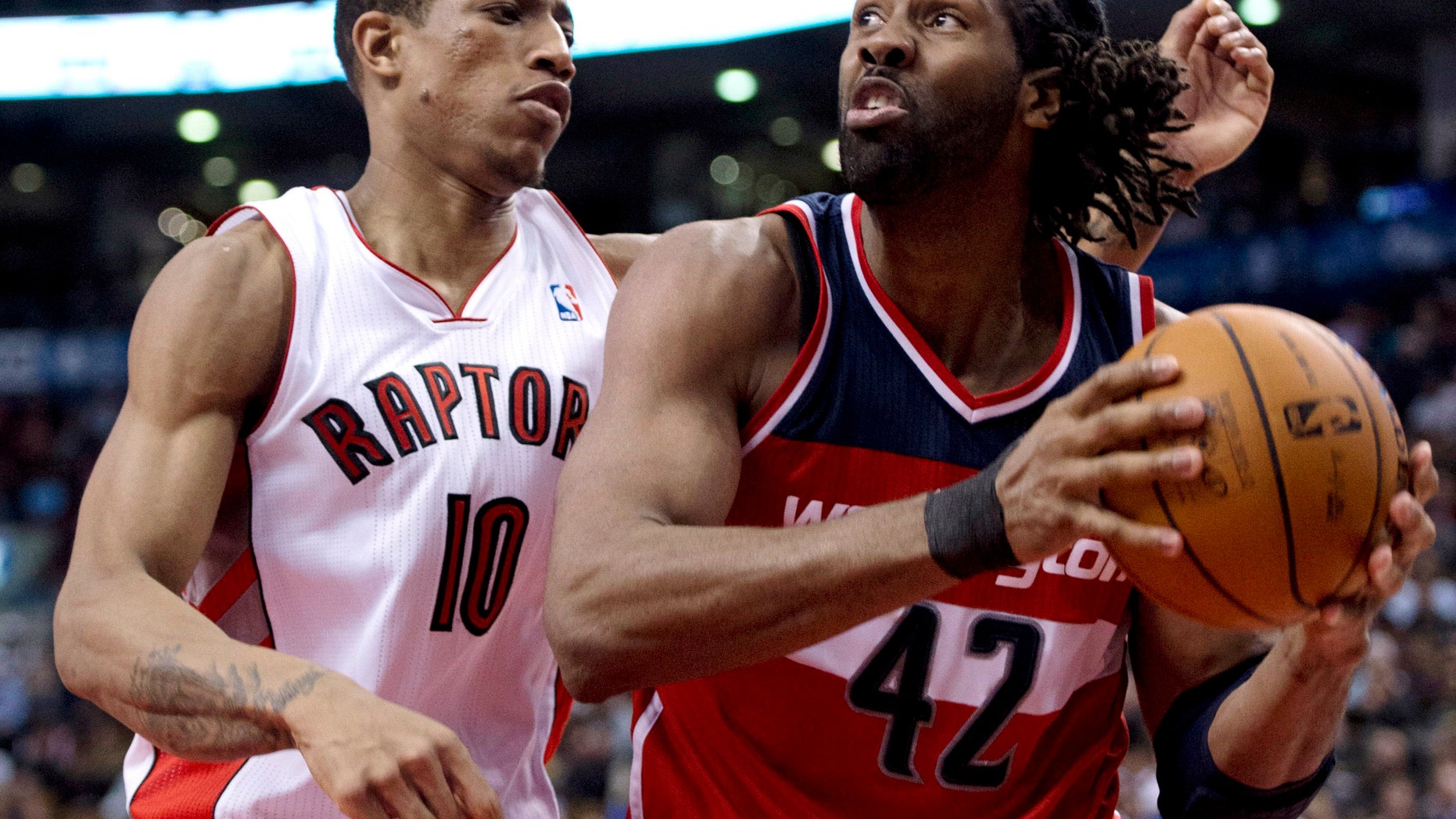 WASHINGTON – Nene is out for the Washington Wizards' game against the Detroit Pistons because of an injured right shoulder.
The 30-year-old center has been replaced by Trevor Booker in Washington's starting lineup Wednesday night. Booker was slated to make his first start since Nov. 14.