Winter Meetings: Yankees Look to Pick Up Kevin Youkilis to Fill In for A-Rod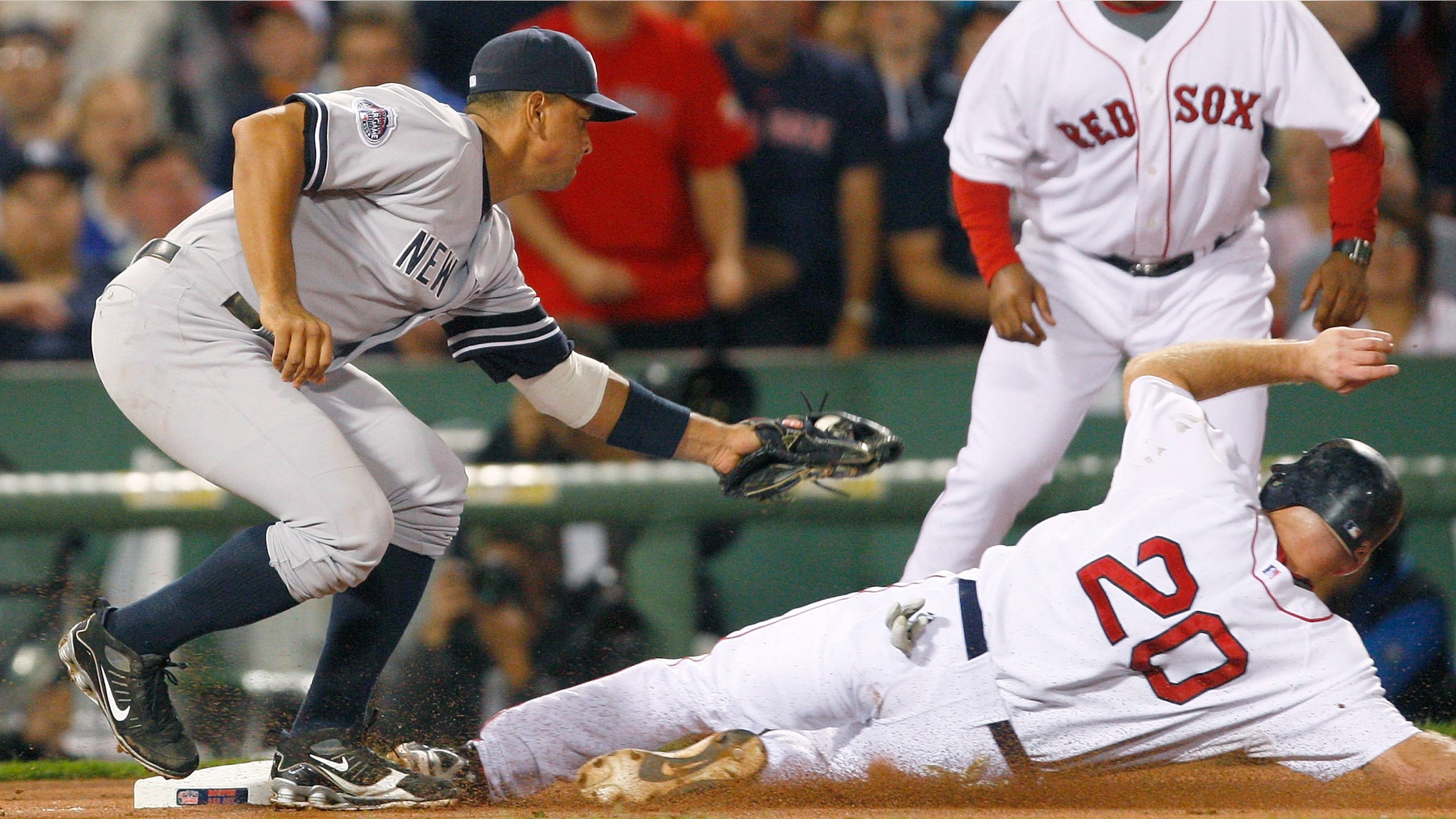 The New York Yankees are luring former Boston Red Sox third baseman Kevin Youkilis to fill in for the ailing Alex Rodriguez.
According to sources at ESPN, the team has offered Youkilis a one-year, $12 million offer.
If Youkilis takes the deal he would have a slight pay decrease, as he made $12.25 million last season when he hit .235 with 19 home runs and 60 RBIs for Boston and the Chicago White Sox who acquired him in June.
The Yankees' decision to pick up Youkilis was a backup plan following a failed attempt to have free agents Jeff Kiplinger and Eric Chavez form a platoon at third until A-Rod was healthy.
But once Chavez took a deal with the Arizona Diamondbacks, Yankees General Manager Brian Cashman had to rework his plan.
"Most of my conversations were, 'Where are you at in the marketplace and what is it going to take?'" Cashman told ESPN. "They would give me that information, I would say, 'I appreciate it,' and we didn't make an offer."
"It is hard to make trades, but I have certainly been busy with a lot of ideas," Cashman added.
Arizona wound up with Chavez, giving the corner infielder a $3 million, one-year contract, a person with knowledge of the deal said.
The 34-year-old Chavez hit .281 with 16 homers in 278 at-bats for the Yankees, seeing time at first base, third base and designated hitter. The six-time Gold Glove winner lives in the Phoenix area.
The Yankees' current full-time third baseman Alex Rodriguez is set to undergo hip surgery that will leave him out of the lineup until late into the 2013 season.
Follow us on twitter.com/foxnewslatino
Like us at facebook.com/foxnewslatino