Why the Rockets will rely less on James Harden this season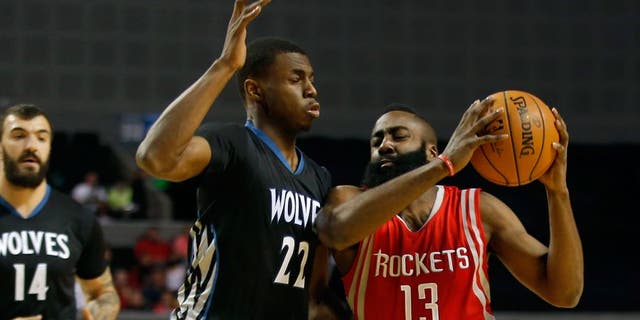 With all the injuries the Houston Rockets suffered last season, James Harden took on an unusually large amount of responsibility offensively. Harden shouldered the load for the Rockets last year, but some of the offensive burden should be taken away from him this year.
Here's Seth Partnow of the Washington Post on how the addition of Ty Lawson will impact Harden going forward:
"Harden's late clock ability may have been something of a safety net for the rest of the Rockets. They knew they could decline middling opportunities in search of a shot from a prescribed location, even as the clock winds down. Of course, being one of the best in the league late clock doesn't mean you should rely on those situations. Even as the fourth-best shooting team late in the shot clock, all the waiting for the perfect look was a net drag on Houston's offense.
This is a problem the addition of Ty Lawson might solve. While Lawson himself was only average (41.3 percent eFG%) in these scenarios, the extra drive and dynamism he provides should help keep Houston from relying so much on Harden again in 2015-16."
(h/t Washington Post)