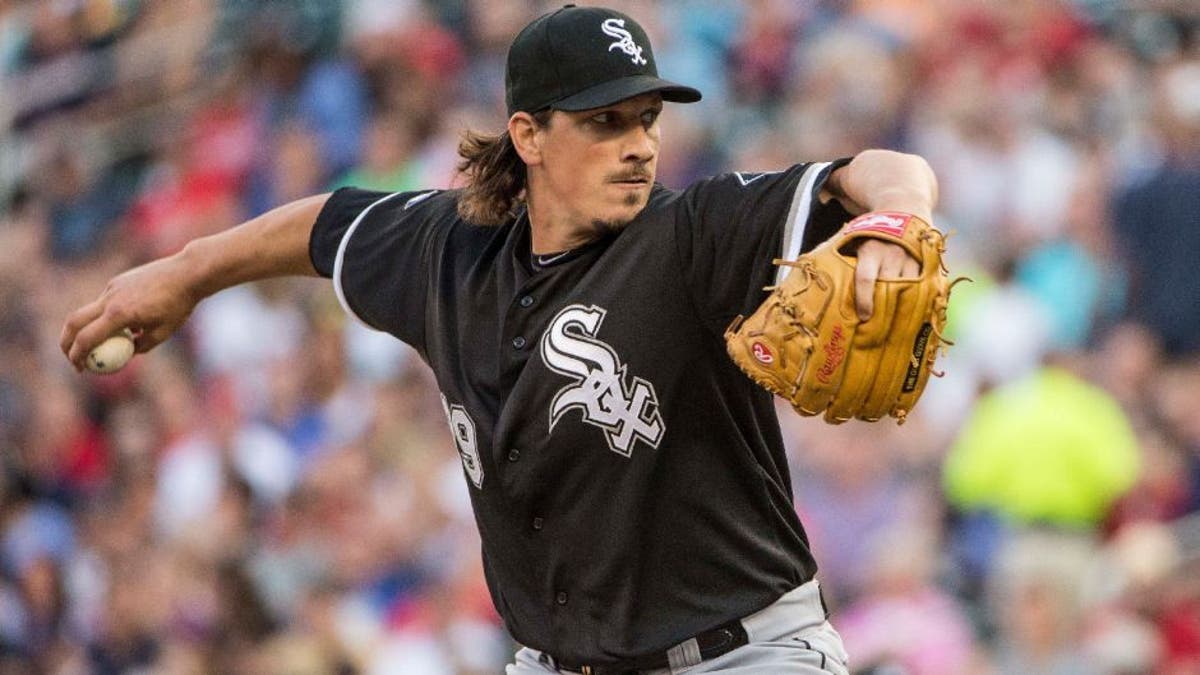 A month ago, it seemed that the Chicago White Sox were poised to be sellers. Pitcher Jeff Samardzija was the most talked about trade piece for the team.
Now? Not so much.
Fresh off a three-game sweep Wednesday (and seven-straight wins), the White Sox sit just 2.5 games back of the second place wild card.
At 49-50, the Sox look every bit as contenders and Samardzija is a believer. Here's what he told the Chicago Sun-Times:
"I've said for a long time I really enjoy this team. I love how we play the game and I always thought that things that didn't go well were strictly performance based. It was on field play and bounces here and there, and when that's the issue, it's a good problem. You know that you need to put a little harder work in, pay a little closer attention on the field and then things will turn around.
"If it's chemistry or other random things, that's tough to deal with. I think the problems we had were all fixable. The personality and everything in clubhouse has been great."
When asked if he thought the Sox could contend in September, Samardzija didn't pull any punches:
"Yeah, I think we have the team to win. We've shown that when we play the way we can play we can rattle off a lot of games in a short amount of time. That's a big factor in how a team performs. Can they win back to back games and put streaks together, which means you have depth, your bench is strong and you are pitching real well. When you can prove that, that says a lot about our team."
With the trade deadline fast approaching, it will be interesting to see if the Sox decide to be buyers or sellers.
(h/t Chicago Sun Times)