When it comes to TD-INT ratio, no one can touch Aaron Rodgers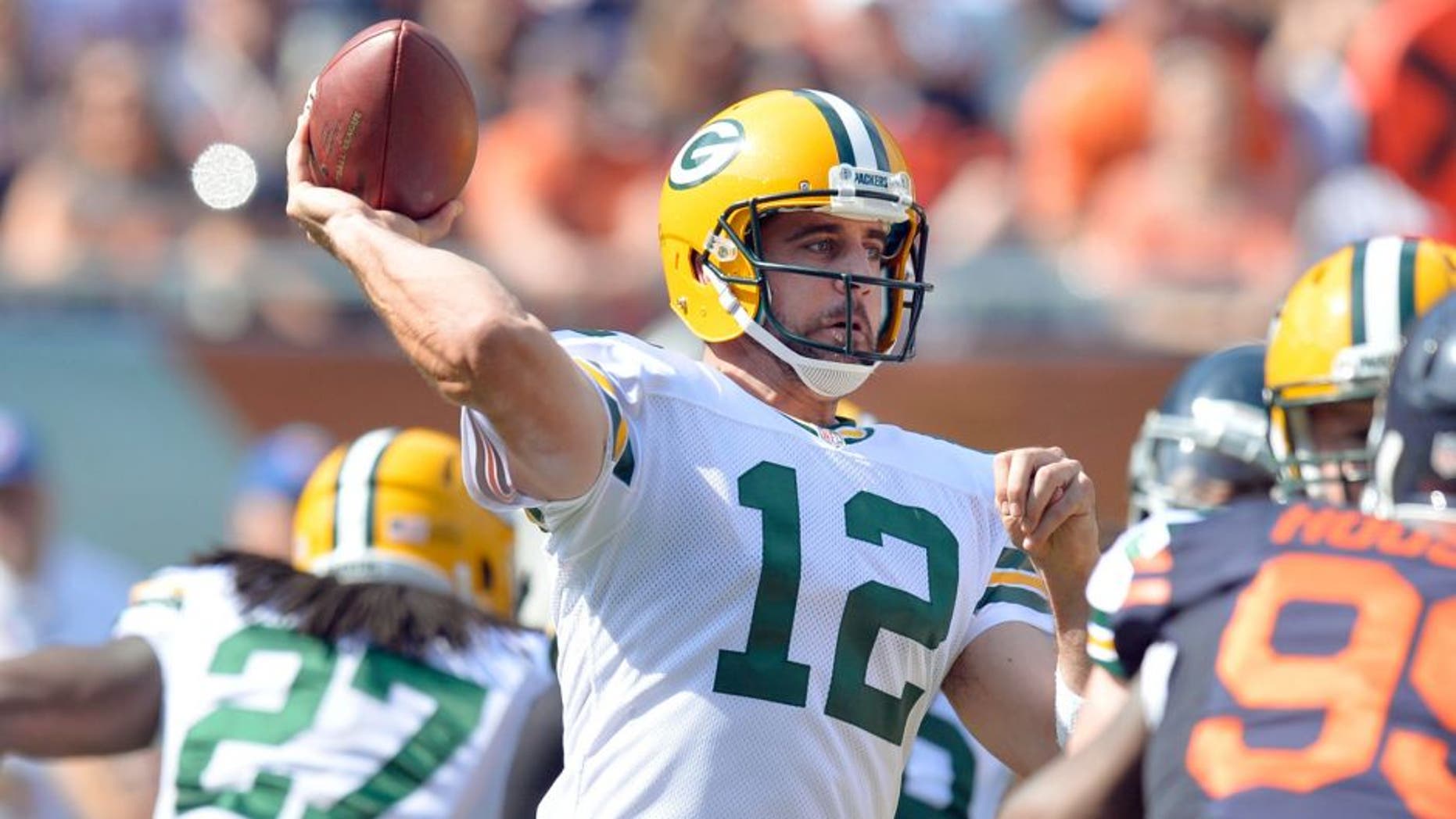 Aaron Rodgers is one of the cleanest quarterbacks in NFL history. The Green Bay Packers passer, now in his eighth season as the starter, has racked up touchdown tosses and rarely throws an interception.
Rodgers opened the 2015 season with three touchdowns against the Chicago Bears at Soldier Field, bringing his career total to 229 touchdown passes. Amazingly, that figure is now four times greater than Rodgers' career interception total of 57.
A true testament to Rodgers' dominance, Pro Football Talk's Michael David Smith points out that no other quarterback in NFL history even has three times as many touchdowns than interceptions.
Rodgers, 31, has redefined elite quarterbacking during his career. His regular-season résumé is so strong that it's hard to imagine him not winning another Super Bowl before his eventual retirement.
(h/t @MichaelDavSmith)