Wenger calls for overhaul of 'superficial' drug-testing in football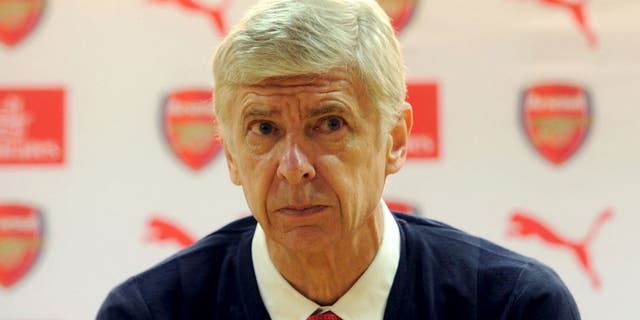 Arsenal manager Arsene Wenger has called for blood tests to be introduced as a matter of routine in professional football, insisting his sport is not immune to the scourge of doping.
The Football Association has contacted the Frenchman after he suggested, in a recent interview with L'Equipe Sport and Style, that he had come up against opposition who may have used performance-enhancing drugs.
Wenger has long been an advocate of making advances in testing to ensure drug-free football and said it was a matter of personal pride he had never resorted to cheating, while claiming others may have done.
With the issue in the spotlight after recent revelations in athletics, Wenger has called on football to address the matter.
"To think we in football are just immune because we are football players is absolutely wrong," Wenger said.
"What I want is deeper tests, better tests, because what we test is superficial. And as well that when people are caught that they are punished and that the clubs are punished as well.
"We have to tackle these problems and not to close our eyes, because it's a little bit unreasonable to think just because we are football we have no problems with it."
Blood tests should be used as urine samples are insufficient, Wenger says.
"Today, when you play away in the Champions League, most of the time we lose two hours when there is a doping control because people cannot fulfil the (urine) tests," he added.
"With a little blood test it takes a minute and you can test for much more.
"It's simple. Why can we not do it? And in the other sports they do it."
Wenger's comments come after a Dinamo Zagreb player failed a drugs test following the Croatian side's victory over Arsenal in the Champions League earlier this season.
The Gunners were beaten 2-0 in Zagreb in October before Arijan Ademi failed a drugs test for the Croatian side, although his 'B' sample is still being investigated.