WATCH: Raiders' Amari Cooper will not be denied this 44-yard bomb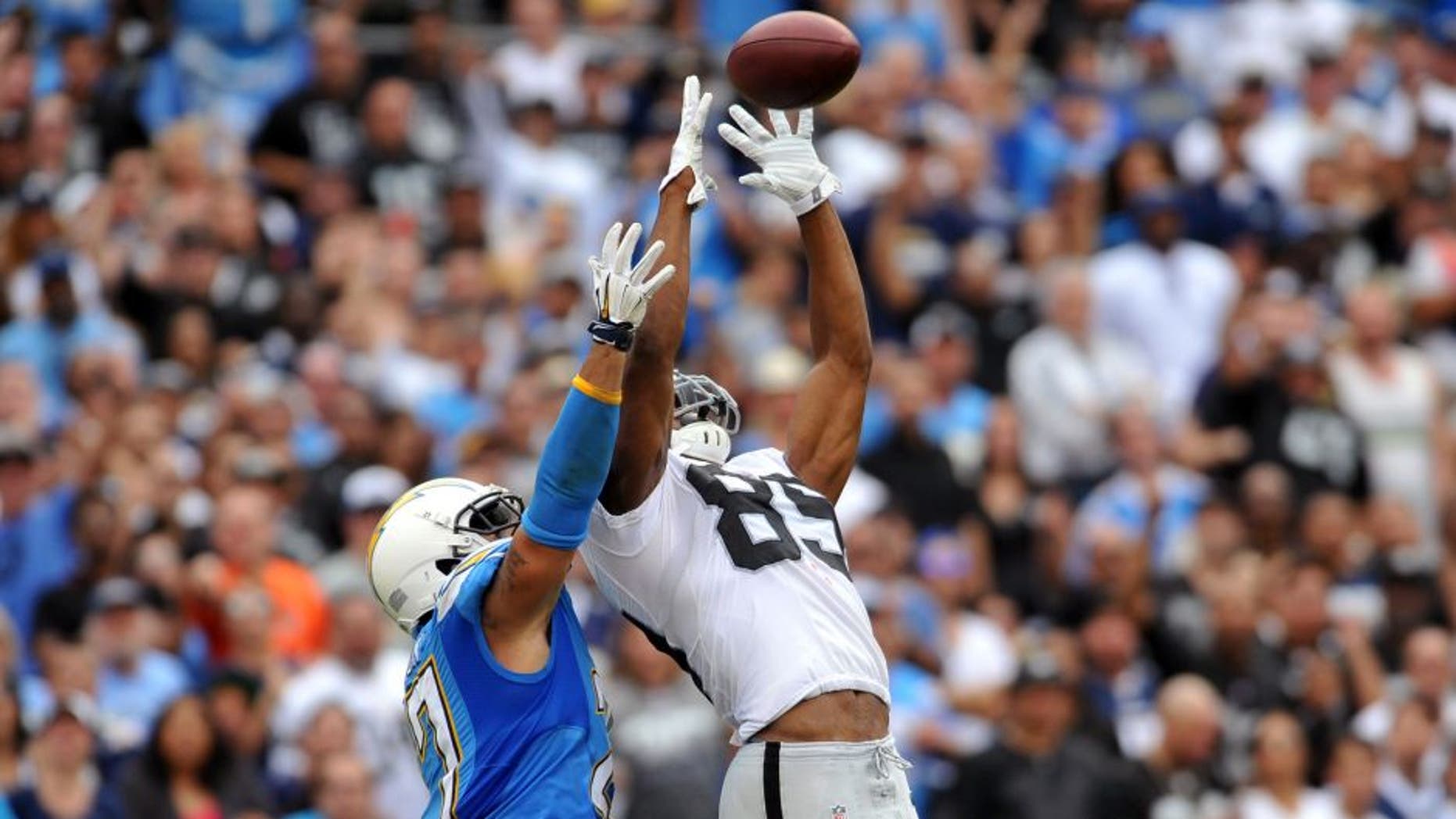 Single coverage? Double coverage?
The Chargers might need even more attention on Amari Cooper. The Raiders' rookie is busting out plays like this at Qualcomm Stadium:
Cooper has a few finesse catches on his rookie highlight reel. This catch won't be confused with a toe-tapping touchdown or an over-the-shoulder grab. He climbed the ladder and got it.
Chargers fans better get used to that feeling. They could have two yearly showdowns with Cooper for the next decade.
MORE NEWS: Want stories delivered to you? Sign up for our NFL newsletters.