Watch: NHL stars impress at Smashfest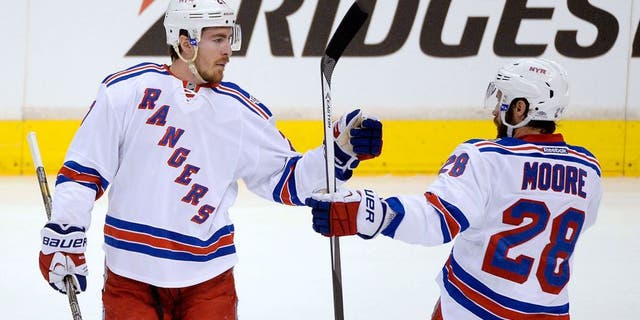 Dominic Moore held the fourth annual Smashfest ping-pong tournament in Toronto last Thursday, and it seems like the event was quite a hit.
NHL stars and fans turned out in full force for the function to play one of the favorite NHL locker room game's all for a good cause. The tournament, which was held at Steam Whistle Brewery in Toronto, boasted plenty of food, drinks, music and both indoor and outdoor ping-pong competitions.
One of the unique features of the event was the chance for fans to play against actual NHL players in the Pro-Am Tournament. There was also a Pro vs. Pro portion of the event to crown the Smashfest IV champion, a title won by Dallas Stars forward Patrick Eaves. The evening even featured a special guest in Canadian tennis star Milos Raonic.
The most important part of the event, however, is the money raised for charity, as the last three Smashfest tournaments have raised over $270,000 for both cancer and concussion research.
Well done, Dominic Moore.
(h/t NHL)