Watch LeBron throw down a monster dunk in transition early in Game 2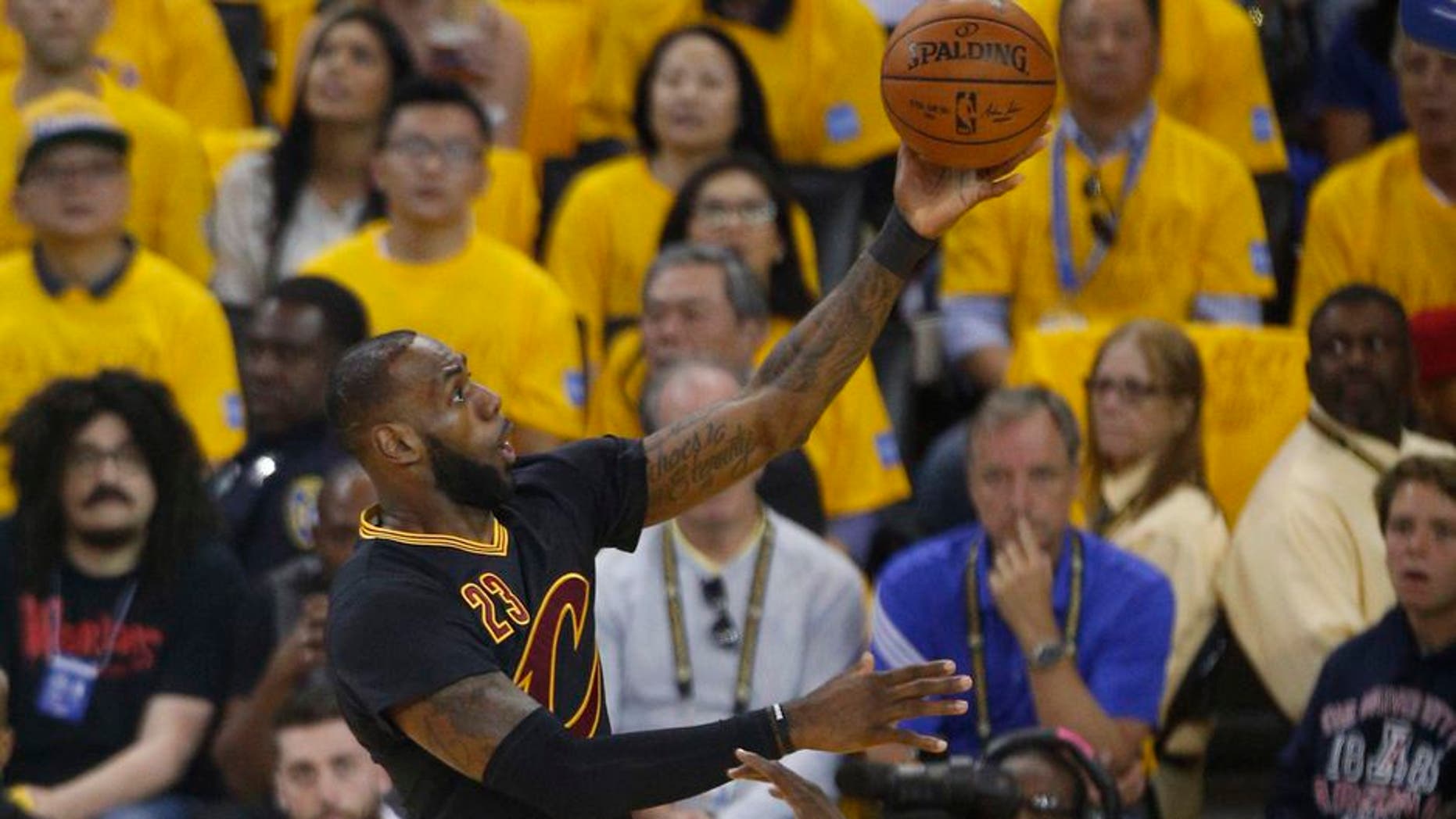 LeBron James was much more aggressive to start Game 2 of the NBA Finals on Sunday, attacking the basket early and often instead of settling for outside shots.
After coming up with a steal late in the first quarter, only Andre Iguodala stood between James and an easy two points. And LeBron made sure to leave no doubt by throwing down a thunderous slam.
Golden State held a 40-34 lead at the end of the period, after leading by as many as 10 points.