WATCH: Danny Woodhead turns on the afterburners, picks up 61 yards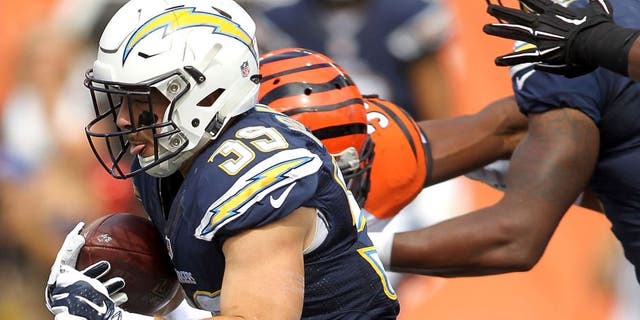 When the San Diego Chargers needed a big spark, they turned to their tiny star.
Danny Woodhead did the rest. The diminutive ballcarrier turned a simple dump-off pass into this game-changing 61-yard gain against the Cleveland Browns on Sunday.
These kind of plays were sorely missed last season. Woodhead couldn't outrace defenders for most of the 2014 campaign; he was nursing a nasty broken ankle.
He's the one breaking ankles now -- and the Chargers are thrilled. Woodhead's big run set the Chargers up for a 19-yard touchdown on the very next snap.
MORE NEWS: Want stories delivered to you? Sign up for our NFL newsletters.