WATCH: Bell, Ngata in action at Lions practice on Monday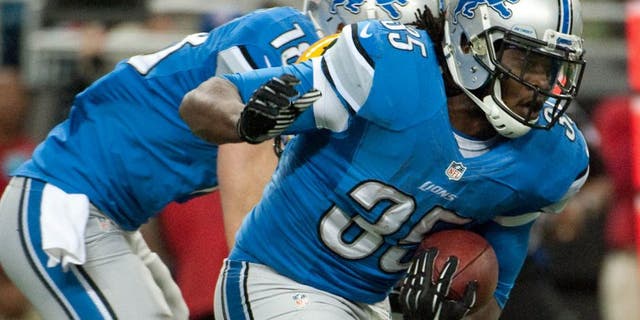 NEWYou can now listen to Fox News articles!
Detroit Lions defensive tackle Haloti Ngata and running back Joique Bell have been sidelined so long that you may need video evidence to believe the reports that say they've returned to the field. For the skeptical Lions fan, Dave Birkett of the Detroit Free Press posted Instagram videos of both Ngata and Bell practicing on Monday.
Ngata, 31, was dealing with a bum hamstring all summer, but his leg doesn't seem to be bothering him in this short clip. He fires out of his stance with great quickness for a 345-pound man.
Bell, 29, appears to be fully recovered from offseason knee and Achilles surgeries. Watch the Lions' leading rusher from last year weave his way through this drill.
Ngata and Bell are both expected to start for the Lions this year, so their joint return to practice is just in time.
(h/t @davebirkett)