Warriors fans can purchase tickets for $100, but you can't see the court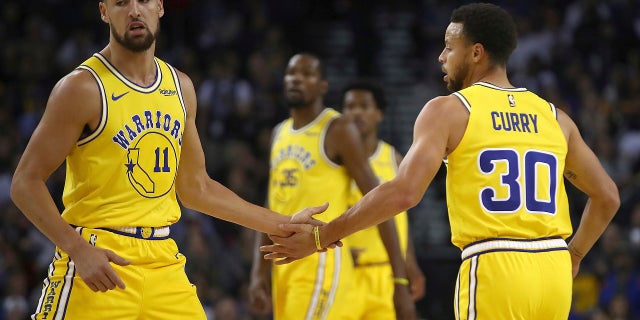 No space will be wasted at Oracle Arena, as the Golden State Warriors announced a new deal on Monday that will give die-hard fans the option to purchase tickets to simply enter the stadium with no actual view of the action on the court.
For $100, fans will be granted access inside the arena for every home game for a month. Instead of sitting with the rest of the Warriors fans as they cheer on their team, fans who purchase the "In The Building Pass" will have to watch the game from the stadium's bars or restaurants, according to ESPN.
The monthly pass, which is non-transferable and must be connected to a name, was revealed in an email sent to fans on Monday, ESPN reported.
The Warriors plan to sell 200 of the passes each month starting in November. The deal will not extend through the postseason if the team makes the playoffs, according to the outlet.
Fans will also have a chance to win giveaways if they are among the first 10,000 to enter the stadium.
The team has sold out every single home game since Dec. 18, 2012, according to ESPN, and while the passes might not get fans in a seat next to the court, the experience alone of being immersed in the atmosphere of the arena might be worth it to some.
There are roughly 44,000 people on the season-ticket waiting list according to ESPN.