Vitor Belfort says he is accepted to Stanford University...really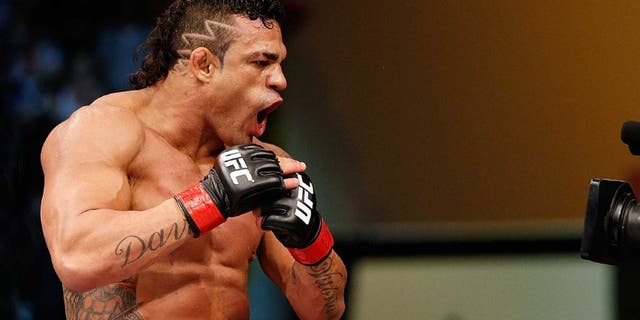 The sport of MMA always surprises. Usually, it is through the unpredictable and often shocking results of competition.
Sometimes things happen outside of the ring that also surprise ya. Enter, Vitor Belfort being admitted to Stanford University.
Or, at least saying so, on his Facebook page. The Brazilian former UFC title-holder is more known for his knockouts, faith, and conservative politics, but he now claims to be one of the most elite incoming freshman in the United States, thanks to acceptance into one of the country's most well-respected universities.
"I'm very proud to tell you guys I have been accepted into Stanford University, one of the main institutions of learning and research in the world," he wrote.
"I learned that education and sport are the bedrock for any person, but education comes first, no doubt about it. It's never late to go after your dreams. All it takes is believing and hard work."
So, that really happened. The above satirical interview with Belfort, after the fact, did not.
Still, it's hilarious, and so I recommend checking it out to help you process this news. In addition to heading to being a budding academic, Belfort has a fight against Ronaldo "Jacare" Souza coming up in Brazil, May 14, at UFC 198.
You could say he's got a lot of extra-curricular activities. That will no-doubt help him out when he applies to graduate school.