Vince Young wishes he'd 'shut up and just played football'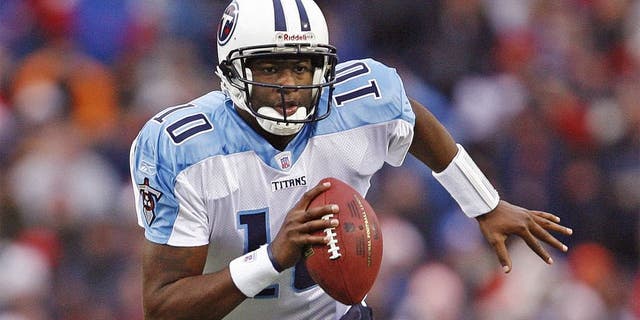 Former Tennessee Titans quarterback Vince Young looks back on his NFL career wishing he'd left the conflict on the field.
Young, played six seasons in the NFL, including five with the Titans, where he was the 2006 NFL Offensive Rookie of Year and a two-time Pro Bowl selection.
But while there were plenty of displays of talent during Young's tenure with the Titans, there was also a fair share of drama, which the now-retired quarterback realizes he could've done without.
"I wish I would've just shut up and just played football," Young said in an interview with "In Depth with Graham Bensinger."
Young said his issues with former head coach Jeff Fisher during his time in Tennessee - most notably their argument during a 2010 game against the Washington Redskins - precipitated his eventual release in 2011 and hurt his reputation around the league.
The 32-year old also discussed a number of topics, including his relationship with late Titans quarterback Steve McNair, his decision to declare bankruptcy and his reasoning for not criticizing players in his current role as television analyst, in the full interview that airs this weekend. Watch an extended preview below.
(h/t In Depth With Graham Bensinger)
MORE NEWS: Want stories delivered to you? Sign up for our NFL newsletters.