Venus Williams settles wrongful death lawsuit related to fatal car crash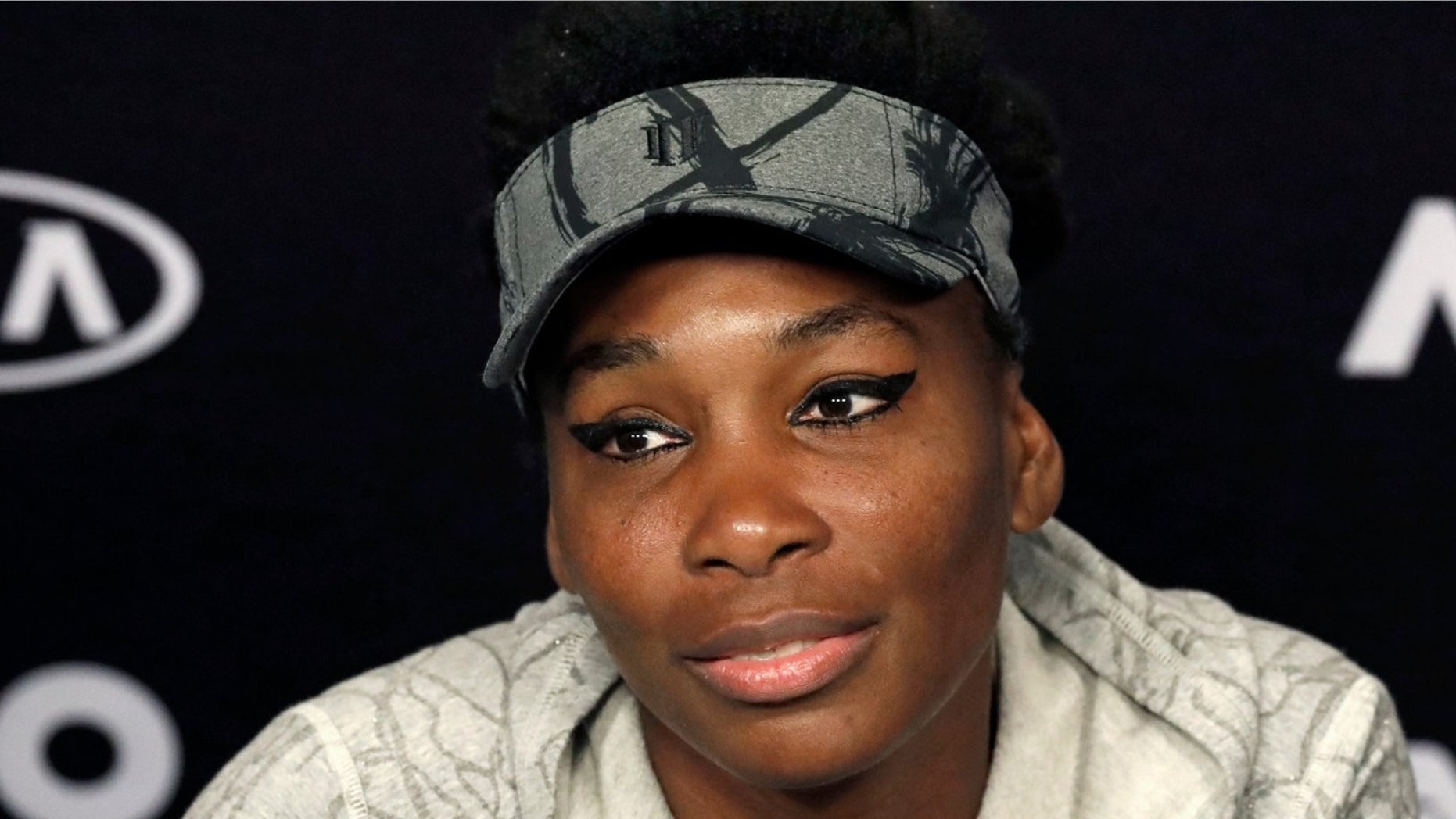 Tennis star Venus Williams has settled a wrongful death lawsuit related to a fatal car crash in Florida, court records say.
Palm Beach County court records show that the case was closed Friday. Terms of the agreement were between the seven-time Grand Slam singles champion and the estate of Jerome Barson, 78.
Williams and Barson's wife, Linda, were both previously cleared by police in the June 9, 2017 crash that fatally injured Barson. A police report said an unidentified third vehicle illegally cut off Williams as she tried to cross a busy six-lane highway near her home, setting off a chain of events that ended with a sedan driven by Linda Barson, 68, slamming into the passenger side of Williams' SUV.
Jerome Barson died 13 days after the crash, and his wife suffered a broken arm and other injuries. Williams, 38, was not hurt.
VENUS WILLIAMS CAR CRASH: VIDEO SHOWS TENNIS STAR ENTERED INTERSECTION LEGALLY, POLICE SAY
Officer David Dowling, the lead investigator, said in his report that video from a security camera showed Williams legally entering an intersection from a road exiting her gated neighborhood on a green light. The video shows Williams heading north as she stops her 2010 Toyota Sequoia SUV at a stoplight behind a white car as she exits her Palm Beach Gardens neighborhood shortly after 1 p.m. on June 9.
When the light turns green, the white car turns left onto a six-lane, heavily traveled boulevard, but Williams heads straight. A dark colored sedan turns left in front of her, causing her to stop.
She then continues straight into the far, westbound lanes, where her SUV is struck in the passenger's side by the Barsons' 2016 Hyundai sedan.
Dowling said in his report that state law required Williams to exit the intersection and that even though Linda Barson had the green light she was obligated to make sure the intersection was clear.
NO CHARGES FOR VENUS WILLIAMS IN FATAL FLORIDA AUTO ACCIDENT
"I was caught in the middle. I never saw that car coming," Williams told an officer at the scene, the Sun Sentinel reported.
Williams was not charged in connection with the accident.
The Associated Press contributed to this report.