Up-and-down, down-and-up: the conflicting tales of Belgium, Netherlands at the World Cup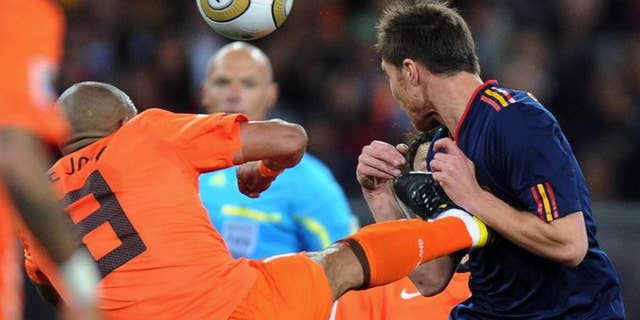 Together, they are called the Low Countries — the Netherlands and Belgium united by the flatness of their lands. At the World Cup though, it has been all ups and downs.
It seemed that whenever one neighbor was sinking, another soared. By the looks of it this year, they may be passing by each other again, with the Dutch going down, craning their necks as the Belgians go up.
That is before Game 1 of the World Cup kicks off, of course. However, Belgium has already achieved a rare standing among their northern neighbors: admiration.
Ruud Gullit, captain of the Dutch team which won the 1988 European championship, says that in the Netherlands "people feel good that the Belgians are finally able to show" their abilities.