UFC's Tito Ortiz Will Go Down As One of the Best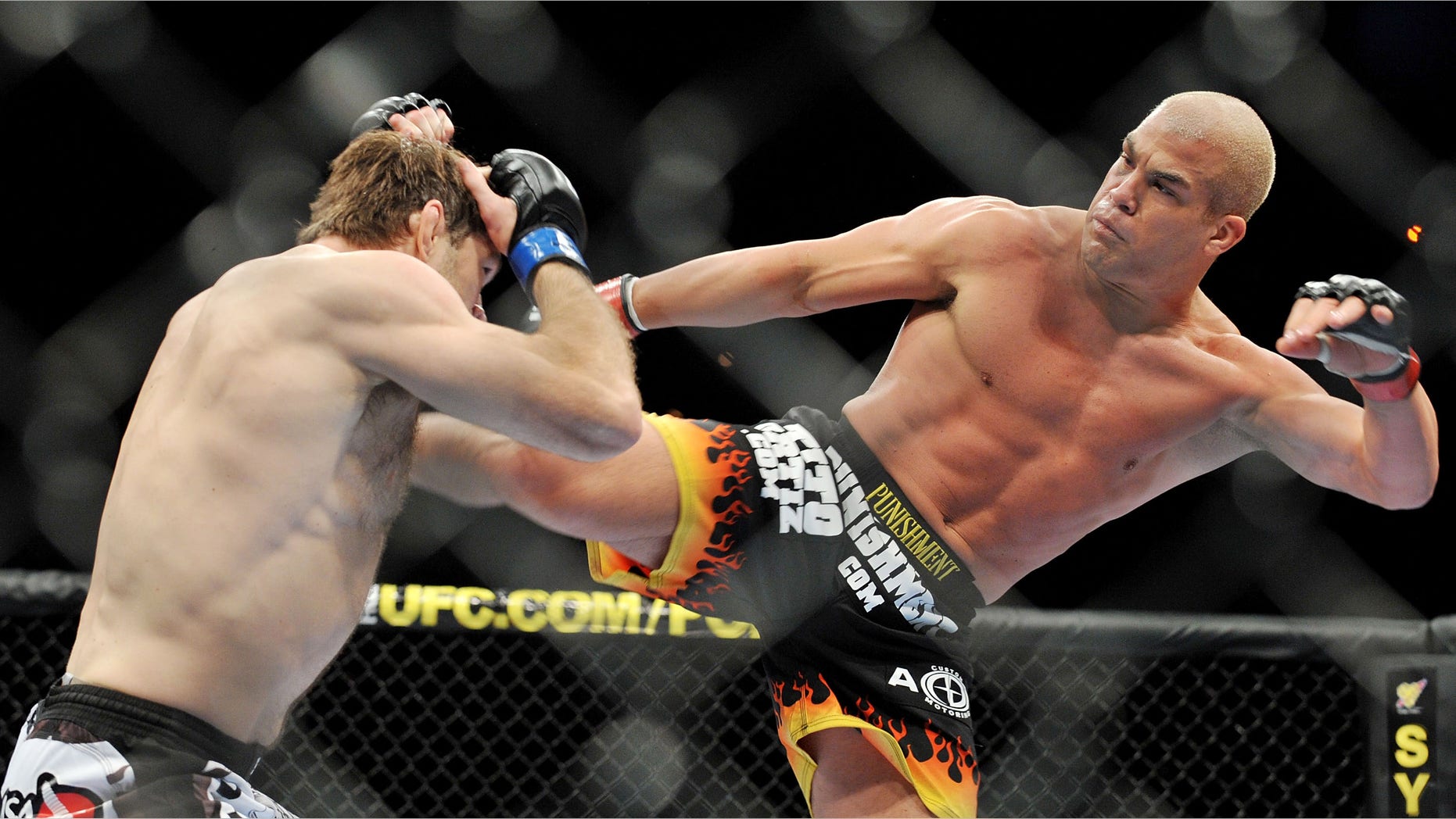 A defining moment in Tito Ortiz's career will come on Saturday, but it will occur hours before he faces off with Forrest Griffin as part of UFC 148. Following a groundbreaking career, Ortiz is being inducted into the UFC Hall of Fame on the same day he makes his final appearance as a professional fighter.
Retirement has been a long time coming for Ortiz, who is 1-6-1 in his last eight fights and a major underdog heading into this weekend's match. But regardless of the outcome of his final fight, Ortiz will come away a legend.
Longevity is not traditionally a word associated with the careers of athletes in combat sports, but Ortiz's career has spanned 15 years. He will retire with 29 UFC fights -- including at least 17 wins -- to his name. During his reign as light heavyweight titleholder, he successfully defended his title five times. His list of career opponents reads like a who's who of UFC greats.
The impact of Ortiz is visible on nearly every facet of the UFC. He has been a key figure in the emergence of professional mixed martial arts as a major player in the U.S. sports landscape. From his 1997 debut in UFC 13 to his final bout in UFC 148, Ortiz helped the organization evolve from niche to thriving enterprise.
Ortiz established himself as one of the UFC's first stars and biggest draws. He transcended the Octagon, becoming a breakout star recognized outside of his sport. Such visibility is a rare accomplishment for any athlete, but particularly for a MMA fighter.
The Mexican-American fighter also paved the way for Latinos in mixed martial arts. He set the stage for current competitors like Cain Velasquez, Dominick Cruz and Nate Diaz, not to mention future generations of UFC hopefuls. Just as significantly, he helped attract legions of Hispanic fans to the young sport.
Ortiz's relationship with UFC was at times contentious, including a spat with President Dana White that led to a high-profile 2008 split with the company. Fortunately for fans, both sides recognized the value in the other. The UFC's induction of Ortiz is proof of that respect.
And when the cage door shuts behind Ortiz for the final time this weekend, his fighting career won't be the only thing ending. A chapter in UFC history also will close.