UFC denied Rafael dos Anjos' bid for Lawler or Diaz at UFC 200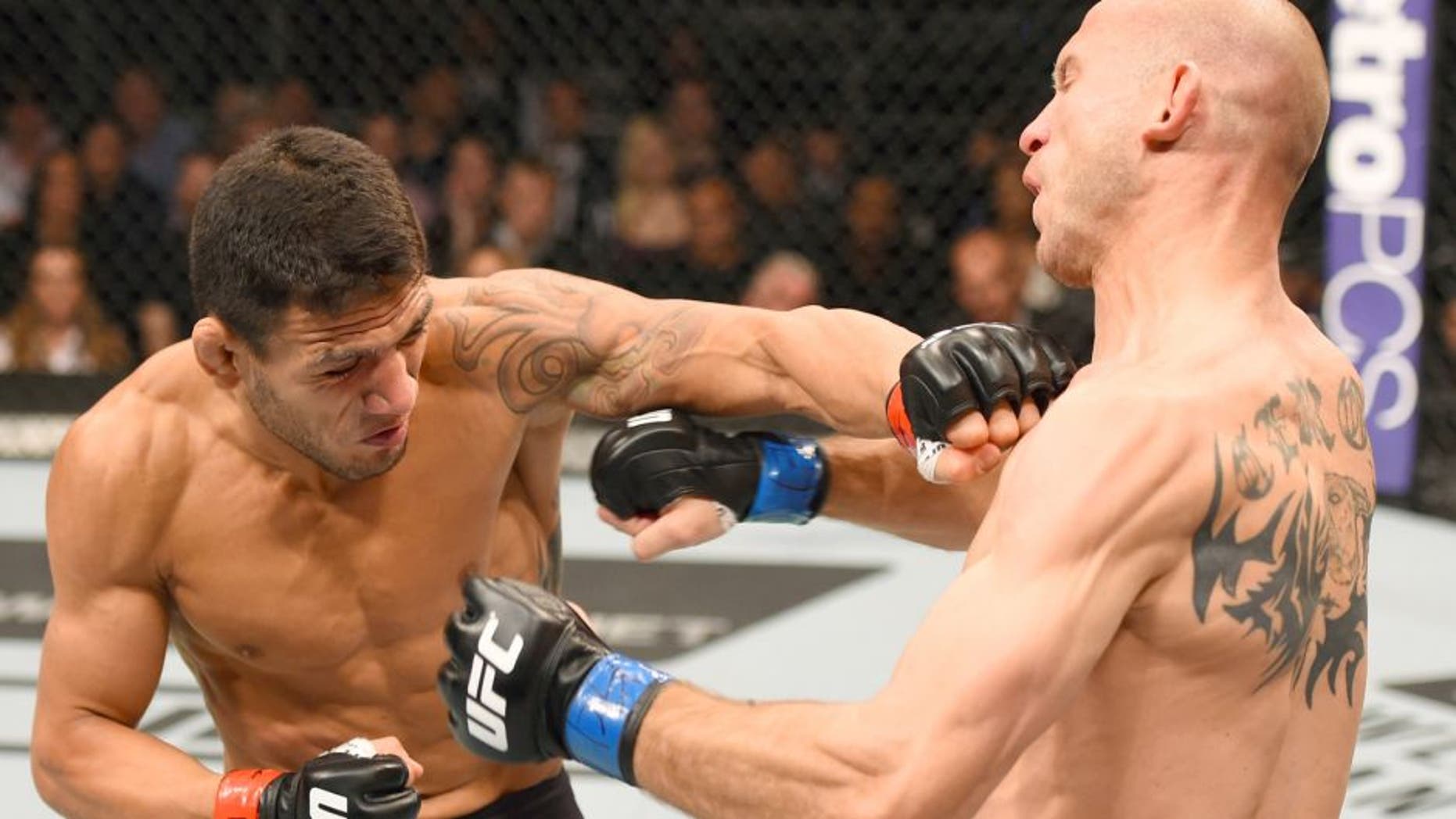 Lightweight champion Rafael dos Anjos put in a request for a fight at UFC 200 against either Robbie Lawler or Nate Diaz but it sounds like the promotion has other plans.
According to a report via "UFC Tonight", dos Anjos asked for the fights via his manager Ali Abdel-Aziz with interest in either moving up to welterweight to challenge Lawler for his title or defending the 155-pound belt against Diaz.
Dos Anjos has mentioned moving to welterweight previously and a fight against Lawler was a matchup he was interested in taking.
As for Diaz, dos Anjos actually beat him in a lopsided decision in 2014, but following the Stockton, Calif. native's win over Conor McGregor at UFC 196, it put him back in the mix for a potential title shot.
Unfortunately, the UFC has other ideas for what comes next for dos Anjos according to his manager and now he's just waiting to see who he'll face and when he can return.
There was no detail given on whether the UFC just doesn't want dos Anjos fighting at UFC 200 or if they have a different opponent in mind for him.
The lightweight champion last fought in December when he earned a TKO victory over Donald "Cowboy" Cerrone at FOX UFC Fight Night in Orlando.
Dos Anjos was supposed to return at UFC 196 to face McGregor with the 155 pound title on the line but he suffered a broken foot just two weeks out from the event that forced him to withdraw.