UFC 191: Embedded ep. 2: 'I'm going to go deliver this baby real quick'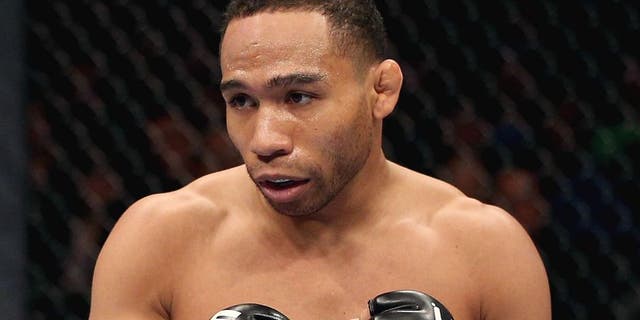 NEWYou can now listen to Fox News articles!
So, you may have read and heard how UFC 191 headliner John Dodson left Las Vegas almost as soon as he arrived this week because his girlfriend went into labor with their child back home in New Mexico. In the latest UFC 191: Embedded episode, you can actually watch the moment when Dodson got the call and made the decision to head home just days before he fights for the flyweight world title against Demetrious Johnson.
Dodson is rarely at a loss for words, but he was in that moment, understandably. That's certainly the highlight of UFC 191: Embedded, episode 2, but there's also much more, including Andrei "The Pitbull" Arlovski and his, well, Pitbull Maximus both getting orthopedic massage work done.
It's hard not to like a person who brings their dog with them everywhere, and Arlovski seems to bring Maximus with him everywhere except the Octagon on fight night. That's one cute dog so we don't blame him.
Also, Paige VanZant talks about her father getting her into MMA, and she goes shopping and trains like a ninja.
Check out the full episode above, and stick with us for more UFC 191 lead-in and event coverage, all weeklong.