UConn women stunned by Notre Dame, ousted from Final Four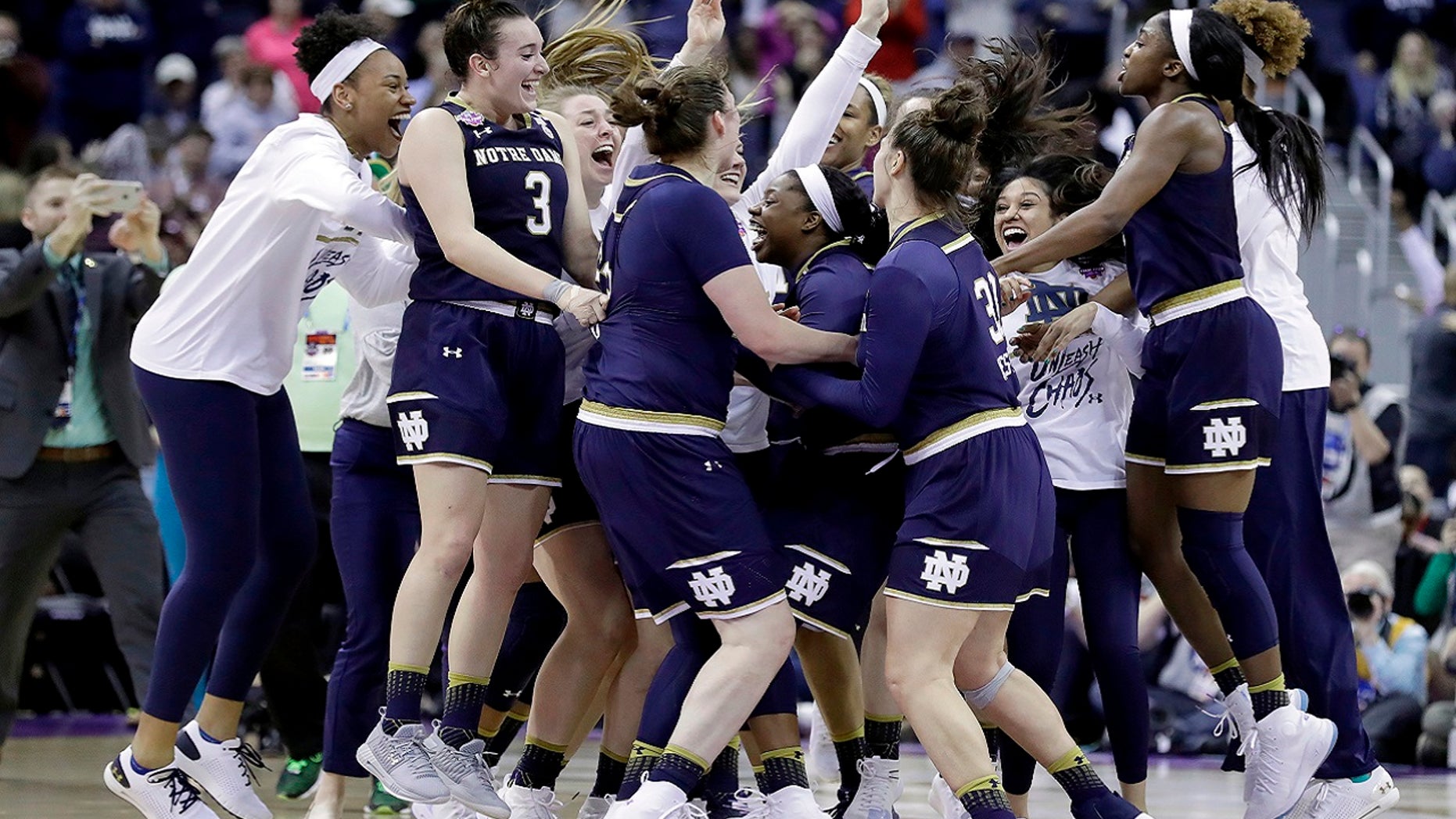 UConn's undefeated women's basketball team is no longer undefeated. Notre Dame hit a last-second shot in overtime Friday to oust the Huskies from the NCAA Tournament.
Arike Ogunbowale hit the jumper for the Fighting Irish from just inside the arc with a second left — nothing but net in the clutch — to seal a 91-89 win at the women's Final Four in Columbus, Ohio.
"I practice this all the time," Ogunbowale said. "It's everyone's dream to get a game-winning shot, so you practice this in the gym when you're by yourself. So I was prepared for this moment."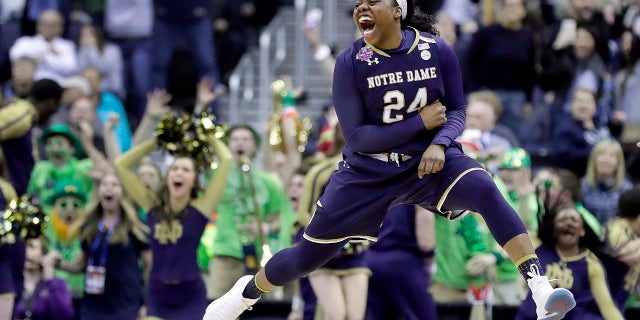 Friday's stunning upset handed the Huskies a disappointing end to an otherwise stellar season, for the second year in a row.
The Huskies (36-1) led 41-34 at the half before Notre Dame rallied.
The teams traded the lead in the third quarter before the Huskies went up 60-57 heading into the fourth quarter. Both the Huskies and Irish fought until the very last second of OT, ending with Ogunbowale's shot.
The Irish (34-3) will play for their second national title on Sunday after years of being denied by the Huskies -- although Notre Dame has beaten UConn in past semifinals.
"It was the second or third time we beat them in the semifinal, that's been our lucky charm," coach Muffet McGraw said. "We can't seem to beat them in the final. To have a big lead, squander that and come from behind, this one is really special. It's got to be the best one."
For Notre Dame, it's been an improbable run to the title game. The Irish lost four players to ACL injuries during the season, leaving them with only seven healthy scholarship players. They rallied from second-half deficits in their last three games to reach the final.
"I didn't think we'd have more ACL tears than losses," McGraw said. "I think it's just an amazing accomplishment for this team and the resilience they've shown all year."
Notre Dame's Jackie Young finished with 32 points, followed by Ogunbowale (27) and Jessica Shephard (15).
UConn's Napheesa Collier finished with 24 points, followed by Azura Stevens (19) off the bench, and Katie Lou Samuelson (16).
The Associated Press contributed to this report.