Ty Dillon seeking strong finish to NASCAR Nationwide rookie season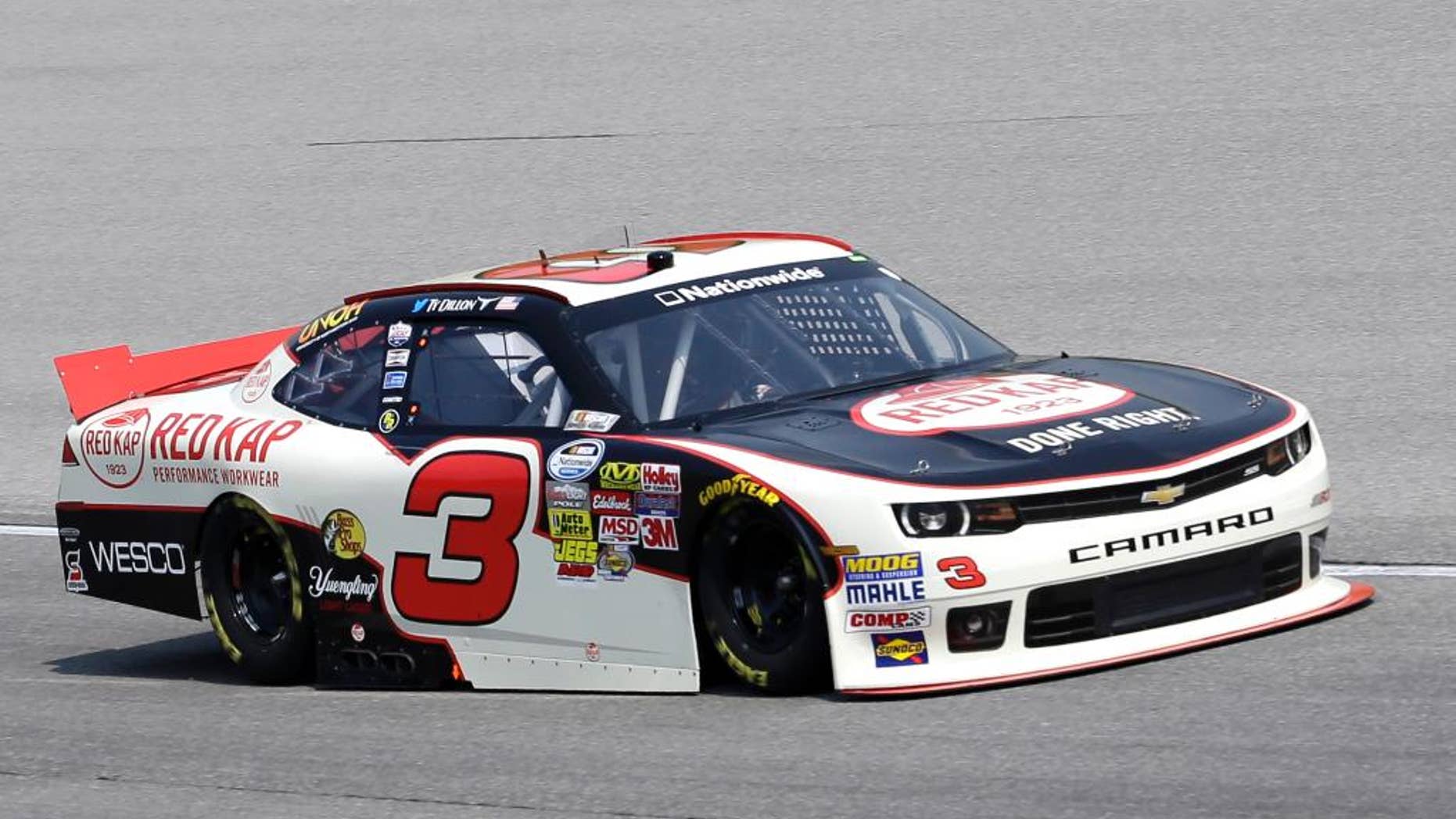 GRIMES, Iowa – Chase Elliott's brilliant start in the NASCAR Nationwide series has overshadowed the steady, unspectacular debut of fellow rookie Ty Dillon.
Dillon believes he's finally ready to push Elliott in the standings.
Dillon scored his first top-five finish in 18 races last weekend at Chicagoland Speedway. Dillon, driving the No. 3 car his brother Austin piloted to the Nationwide title last season, is 30 points behind Elliott heading into this weekend's race in Indianapolis.
Dillon says Elliott's performance has pushed the No. 3 team to improve.