Twins reinstate RHP Ricky Nolasco, place LHP Logan Darnell on 60-day DL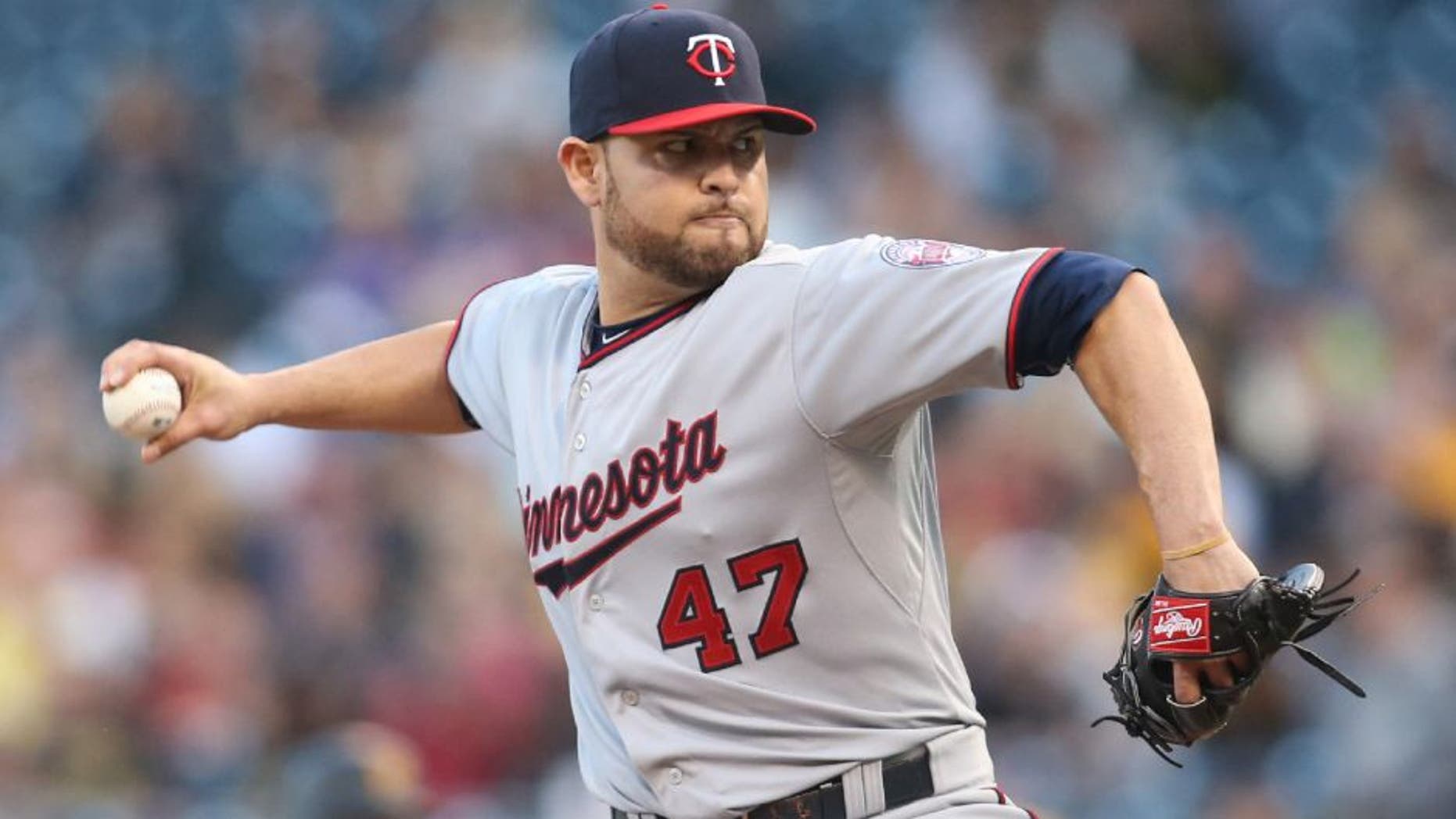 The Minnesota Twins have reinstated right-hander Ricky Nolasco from the 60-day disabled list and placed left-hander Logan Darnell on the 60-day DL with pneumonia.
The club announced the moves Friday.
Nolasco was out for 103 games with a right ankle impingement sustained in a May 31 outing against the Blue Jays. In seven starts this year, Nolasco went 5-1 with a 5.51 ERA and 28 strikeouts to 10 walks over 32 2/3 innings.
Darnell, who was recalled by Minnesota on Sept. 4 from Triple-A Rochester, did not make an appearance for the Twins. In 35 appearances, including seven starts, for the Red Wings this season, he went 5-1 with a 2.78 ERA and 66 strikeouts to 25 walks over 77 2/3 innings. After moving into the Rochester rotation on Aug. 13, Darnell had a 0.82 ERA over his last five starts.