'TUF Talk' Palmer: McGregor's in there to start s***, that's what he does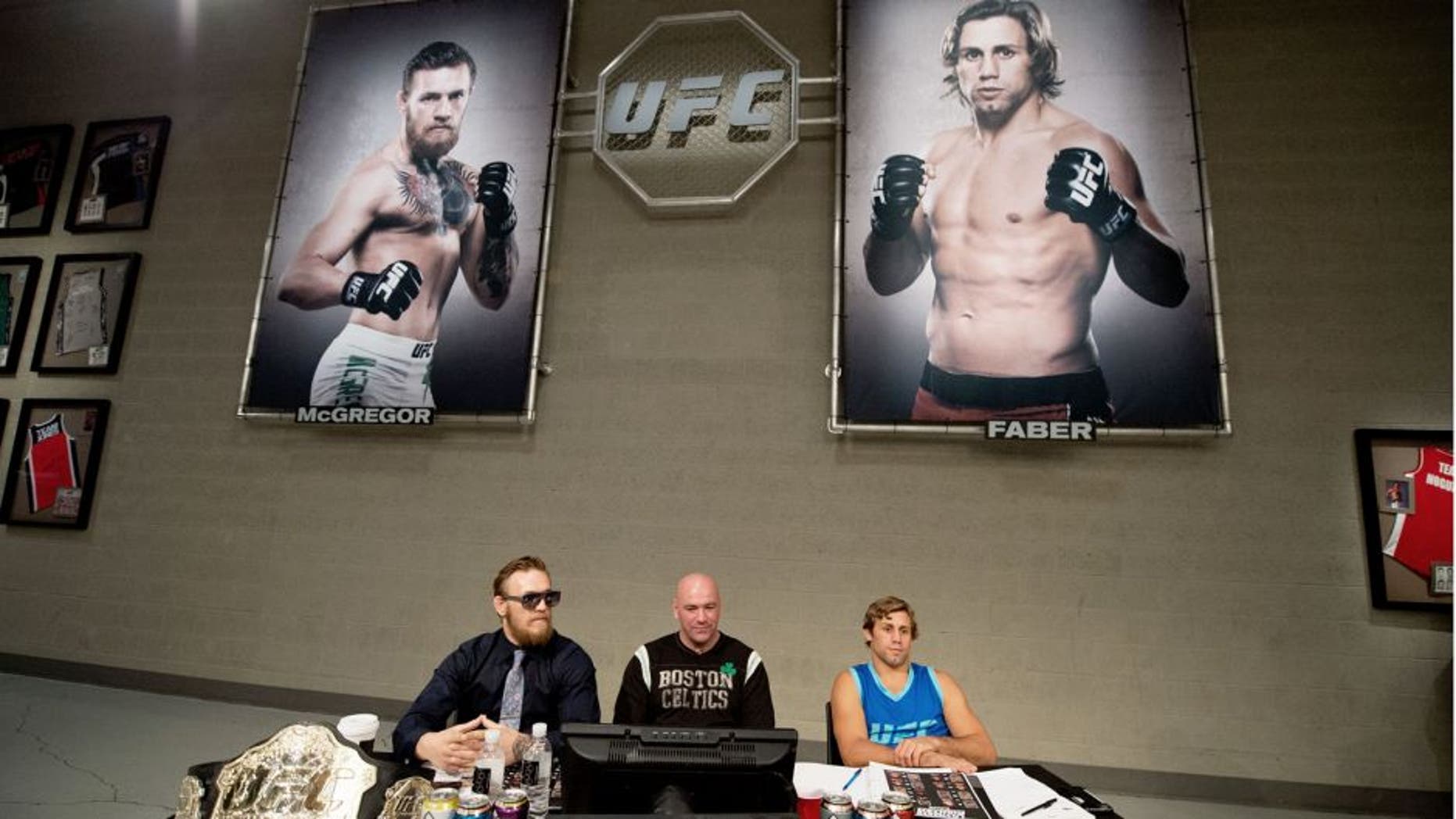 For the second time in his career, top featherweight fighter Lance Palmer joined his friend Urijah Faber coaching on "The Ultimate Fighter" and things definitely got interesting this season.
Palmer is the head wrestling coach at Team Alpha Male in Sacramento, Calif., alongside Faber and bantamweight champion T.J. Dillashaw and he saw firsthand how McGregor attempted to undermine their friendship this season while trying to convince the two fighters that they should meet in the Octagon.
Palmer says despite McGregor's best efforts, the guys at Team Alpha Male are stronger than ever and that includes the relationship between Faber and Dillashaw.
"I think for Conor to try and stir up some stuff, as a team at Team Alpha Male, we get along well and it's like the law of attraction is what Urijah always says," Palmer said. "We're all guys who want to be champions and all guys who came here to help each other be champions so we all get alon,. We're all good friends.
"For me it's more of a brotherhood than an actual team. Conor's in there to start s--t. That's kind of what he does."
While McGregor's constant poking and prodding at Faber and his teammates were a source of drama during filming of the show, Palmer says all in all the interim featherweight champion isn't actually a bad guy once you get to know him.
There's little doubt that when the cameras are rolling, McGregor shines with promotional brilliance, but Palmer says the outspoken Irishman is actually a down-to-Earth person when he's not trash talking.
"He's good at talking and he's good at saying how he feels and kind of trying to mix things up a little bit," Palmer said. "He was trying to stir a lot of stuff up about our team and about our guys but when it comes down to it, he's not a bad guy."
To hear what Palmer had to say about the rest of his experience coaching the show as well as his own personal desire to maybe face McGregor one day, check out the entire interview from "TUF Talk" via Soundcloud.