TRUCKS: Bodine Still The Man To Beat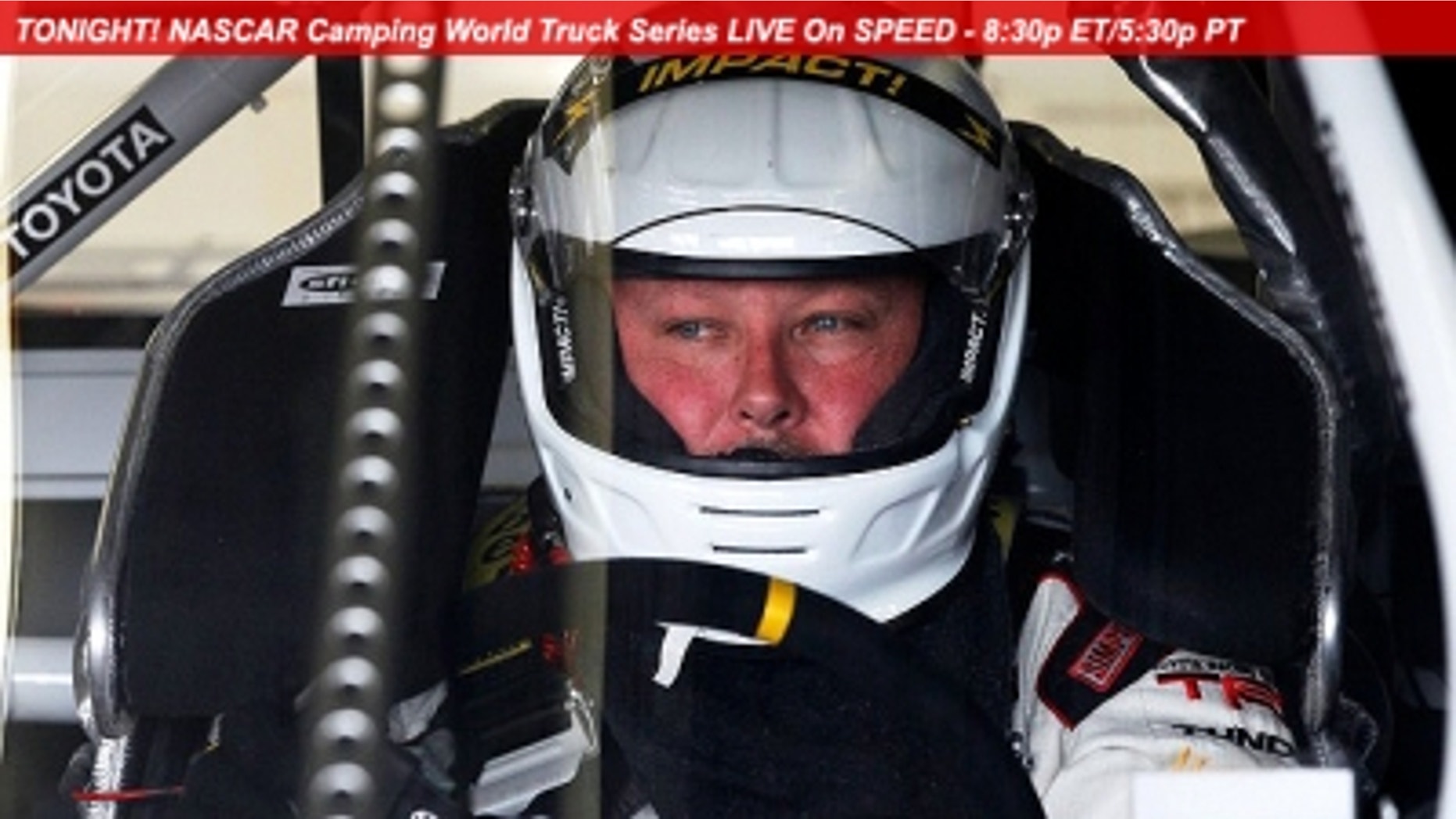 Whenever the NASCAR Camping World Truck Series heads to Texas Motor Speedway, Todd Bodine is always someone to keep a close eye on, and with good reason.
Bodine has shown the kind of mastery at the 1.5-mile oval that's rarely seen by any driver in any of NASCAR's top three series: In 15 starts at TMS, the two-time Truck Series champion has posted six victories and 10 top-five finishes.
You can pretty much figure Bodine to be a marked man when the trucks roll off tonight for the WinStar World 400 at TMS. SPEED's race coverage begins at 8:30 p.m. ET with NASCAR Camping World Truck Series Setup from TMS, followed by the race at 9 p.m.
Because qualifying was rained out, Bodine will start sixth, with the field set per the Truck Series rule book. That means he ought to be in easy striking distance of polesitter Justin Lofton. And Bodine was third in Thursday's rain-delayed practice round.
Bodine, of course, comes in on a roll, having won last Friday's race at Dover, Del. But nothing's been easy this season. Red Horse Racing opened the season winning in Daytona with John King in the No. 7 Toyota Tundra. But a lack of sponsorship forced owner Tom DeLoach to shutter that operation, and Bodine's No. 11 remains in serious need of sponsorship, as well.
"We didn't have a sponsor last week," Bodine said of his Dover truck. "We had Toyota Care on the quarter panels, and that was kind of a 'thank you' for Toyota. They didn't actually pay for the race, but Toyota is so good to us and they did support us for four races, but we went there without a sponsor, and Tom made that commitment to do that knowing that we could go up there and have a chance to win."
Unfortunately, Texas is a case of deja vu all over again for Bodine and DeLoach.
"We don't have a sponsor for this race," Bodine said Thursday. "Tom is doing it out of the goodness of his heart and his pocket. We've got a lot of really good things happening. My wife Janet is working really hard on getting us sponsorship, and she's actually having some success. Some things are happening."
But as all racers know, it's never a done deal until the contracts are signed and the checks are cashed.
"We've got some major corporations that are interested in doing things," said Bodine. "Unfortunately, their time frame doesn't work the same as it does in our world. We need it yesterday, and they're okay getting it five months from now. Things are happening. The win (at Dover) definitely helped."
Still, the waiting is difficult emotionally as well as financially.
"There's three different deals, three different corporations we're talking to and they all three called up and said they wish they were on last week. That's a good thing," said Bodine. "I can't speak for Tom saying that we're going to continue without sponsorship. But, I think Tom sees the light at the end of the tunnel and knows this is a great opportunity for his race team. Not only for right now, but for the future and when you see that kind of opportunity, there's times when you have to dig deep and keep going. I think that's where we're at."
Tom Jensen is the Editor in Chief of SPEED.com, Senior NASCAR Editor at RACER and a contributing Editor for TruckSeries.com. You can follow him online at twitter.com/tomjensen100.