Troy Aikman calls DeMarco Murray departure 'glaring omission'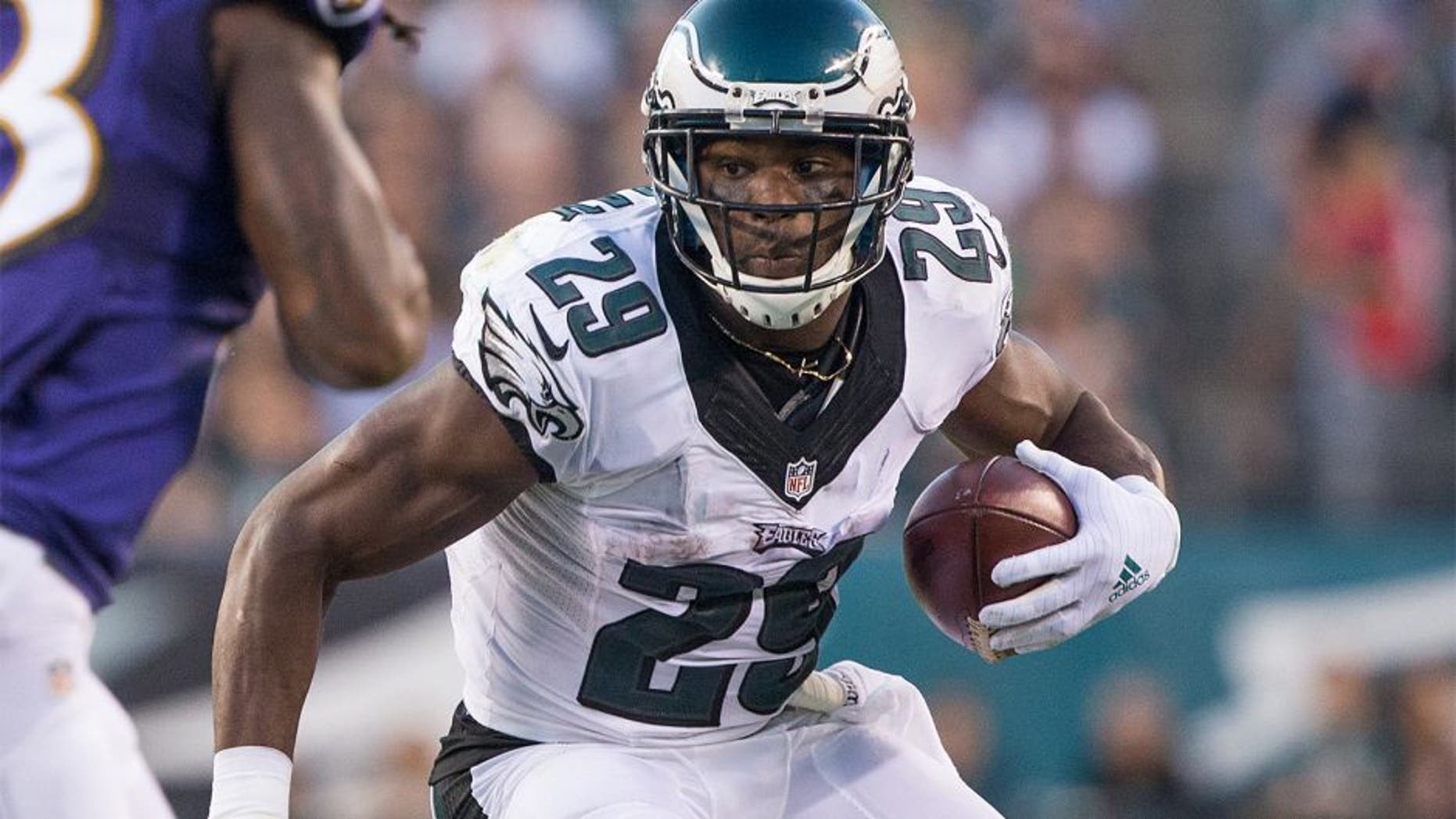 Coming off a 12-4 season with an NFC East title, the biggest question mark Super Bowl-winning quarterback Troy Aikman has for the Dallas Cowboys is at running back.
"The glaring omission, I guess, is the fact that they did not keep DeMarco Murray," Aikman, a commentator for NFL on FOX, told KTCK-AM on Thursday. "I haven't talked to anybody inside the organization as far as what went into that decision. I know what I heard from people who cover the team in saying they had a price that they weren't willing to pay and they weren't going to go above that."
In the offseason the Cowboys decided to let Murray test free agency, a "shop and drop" approach. Murray ultimately signed a five-year, $40-million deal with the Philadelphia Eagles. While Aikman had no issues with the Cowboys deciding to pinch pennies when it came to re-signing a veteran running back, he questioned why the team would then contemplate pursuing Adrian Peterson.
"I know that Adrian Peterson is a unique back, but I would say the same is true in some regards for DeMarco Murray in that you know what you have with him," said Aikman. "You just came off a great season, 1,800 yards, led the league in rushing, great camaraderie with the players. And to be able to keep him if in fact you could have some how come up with that kind of money to sign Adrian Peterson, then I think that maybe should have been done. But I think time will tell."
Aside from the running back situation, Aikman is impressed with the draft Dallas had, especially in their acquisition of three first-round caliber picks in cornerback Byron Jones, defensive end Randy Gregory, and offensive lineman La'el Collins. Still, Aikman cautions the results still remain to be seen.
"Essentially they had three first-round picks," Aikman said. "Especially in the offensive line with a lot of teams going after Collins and the Cowboys being able to land him. It seems like they've made themselves better in the areas that they needed to with the question mark being, well, okay is this going to be able to run the football the way that they did a year ago, which I think a lot of people talk about.
"But it went a long way in helping keep Tony Romo healthy. It allowed him to be a more efficient quarterback, and more importantly, I think it helped that defense out. And they played better than a lot of people anticipated. And I think the defense will be better at least talent wise than they were a year ago. But will it look the same without their ability to run the football and control the line of scrimmage?"
The Cowboys defense had a bottom-five defense with only 28 sacks. They bolstered their pass-rush with the addition of free agent defensive end Greg Hardy, who will serve a four-game suspension to start the season for violating his conviction for domestic violence in Mecklenburg County, North Carolina in 2014.
MORE FROM FOX SPORTS SOUTHWEST:
- PHOTOS: Cowboys Cheerleaders Auditions
- Ranking NFL quarterback salaries
- Highest paid player on every NFL team