Tribe tandem hit grand slams in consecutive games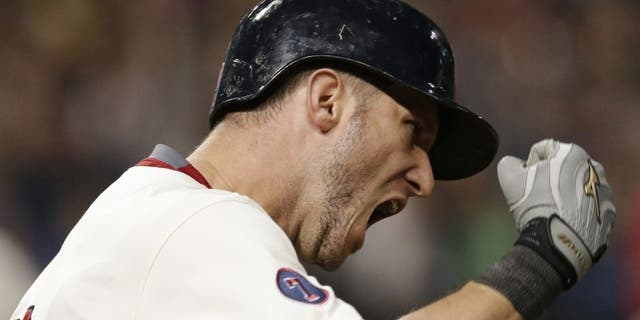 NEWYou can now listen to Fox News articles!
Grand slams are rare occurances in baseball games but two grand slams in back-to-back games are even more rare.
That's what the Cleveland Indians did over the weekend when on Saturday night Yan Gomes hit a grand slam then Abraham Almonte followed suit with a grand slam of his own on Sunday afternoon.
Yan Gomes' slam came in the 8th inning against former teammate Joe Smith. The Indians went on to win the game 8-3.
Then, on Sunday Abraham Almonte blasted his own grand slam in the 5th inning leading the Tribe to a 9-2 victory and the first tribe tandem to hit grand slams in consecutive games since Sept. 17-18 2010 when Shin-Soo Choo and Matt LaPorta did it.
It is also the first three game sweep of the Los Angeles Angels in Cleveland since 2000.