Tom Hanks blasts the Raiders' move to Las Vegas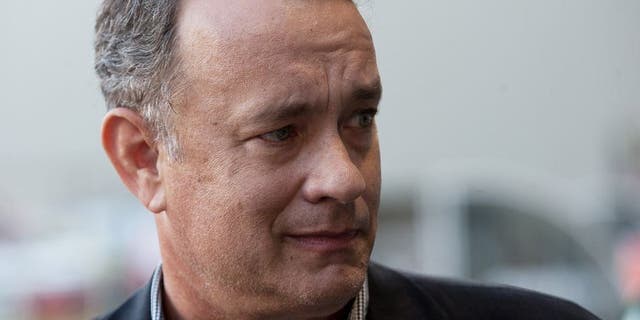 NEWYou can now listen to Fox News articles!
Academy Award winner Tom Hanks isnt playacting when it comes to his love for the Oakland Raiders. The former Oakland resident is none too pleased about the Raiders eventual move to Las Vegas, vowing to not watch the NFL for two years afterthe relocation takes place.
When the Raiders leave, I am going on an NFL moratorium for two years, Hanks said at a fundraiser, via the San Francisco Chronicle.
You cannot take the Silver and Black, put them in an air-conditioned dome in the desert, make them play on artificial turf within a stones throw of the fountains of Caesars Palace, and call them the Raiders.
The league approved the Raiders move to Vegas last month, with a $1.9 billion stadium slated to be ready by the 2020 season. The stadium construction will receive $750 million in public funding, a point of contention for Hanks.
Heres the thing I dont quite understand.And Im not trying tothis isnt one of the (many) causes Im fighting for.Im just thinking as a fan: Its a billion-dollar industry, they have billion-dollar TV contracts. All the owners are billionaires. And yet when they want to build a stadium theyre going to use for 10 weeks out of the year, they expect the city taxpayers to buy the building.
But all is not lost in Hanks view. He believes the Raiders' move will pave the way for the Oakland Athletics to get a new stadium.
The only good thing that is going to come out of the Oakland Raiders leaving and there is nothing good that will come out of that, by the way is that the Oakland As might get their own ballpark.