Tom Brady wins celebrity vote in New Hampshire primary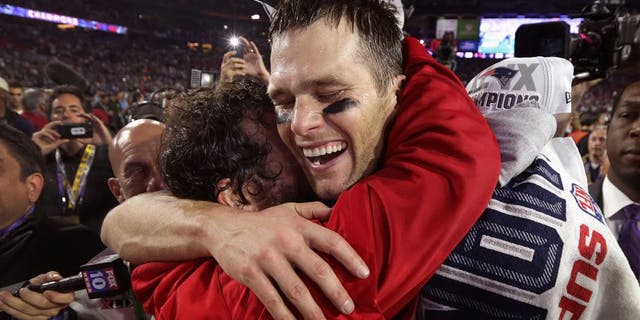 NEWYou can now listen to Fox News articles!
New England Patriots quarterback Tom Brady has previously said he would never even think of running for office after his playing days are over, but that hasn't stopped people from voting for him.
Brady received bipartisan support in Tuesday's New Hampshire primary, getting three write-in votes (two Republican, one Democratic) to edge out his head coach Bill Belichick and Celtics bench boss Brad Stevens, who each received one vote apiece, per CBSSports.com. Also getting ballots cast in their favor were Kanye West, Tom Cruise, Willie Nelson, and fictional president Frank Underwood, played by Kevin Spacey in "House of Cards."
Brady fell well short of the 100,406 votes received by his good friend Donald Trump, but that fact is surely no skin off his back based on his comments to GQ Magazine last November when asked if he would ever consider a presidential run:
C'mon Tom, what kind of Patriot doesn't want to make America great again?