Todd Parrott suspended by NASCAR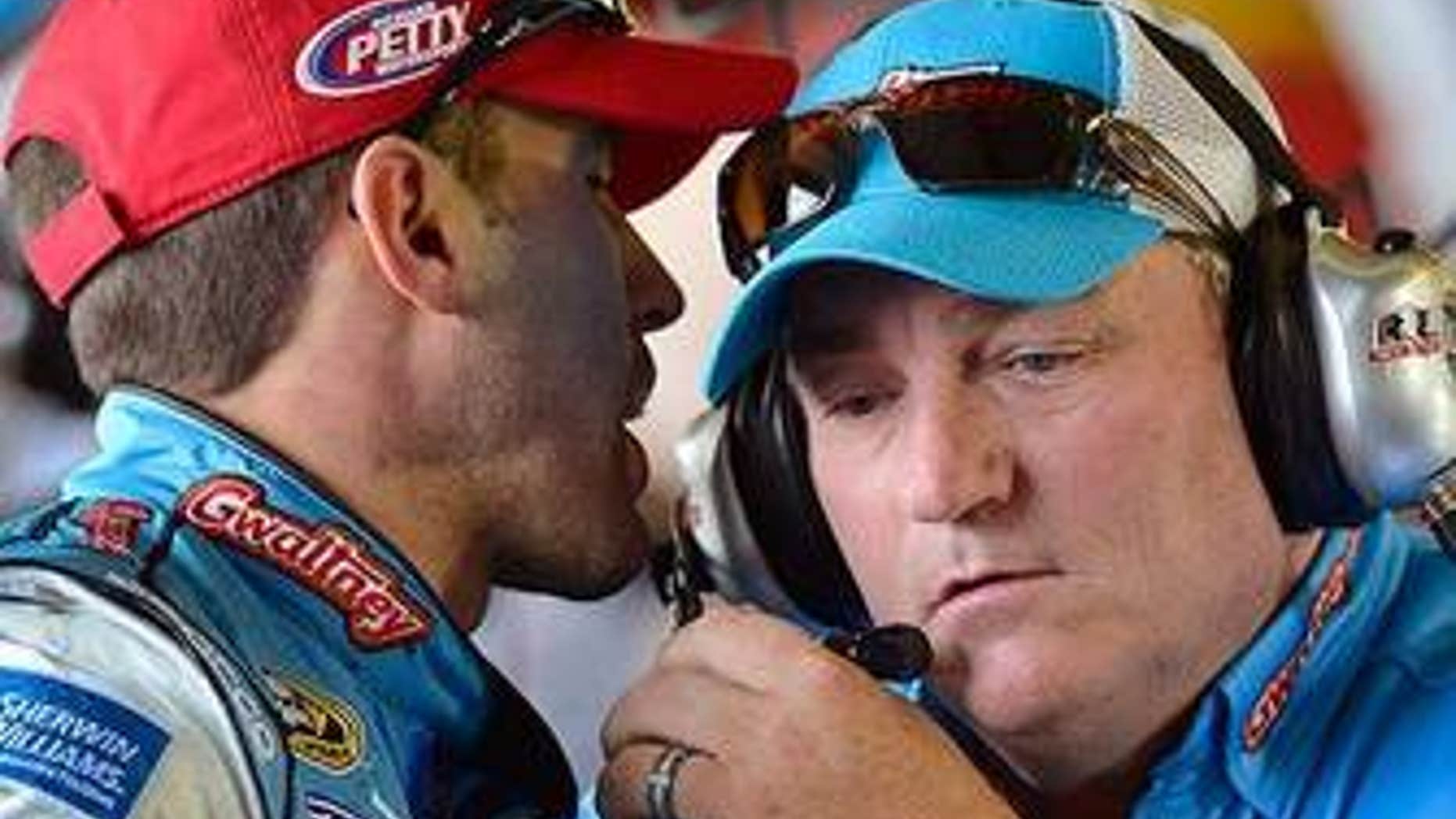 Todd Parrott, crew chief of the No. 43 Richard Petty Motorsports Ford driven by Aric Almirola, has been indefinitely suspended from NASCAR for violating the sanctioning body's Substance Abuse Policy, NASCAR announced Thursday afternoon.
Parrott, 49, is the highest-visibility NASCAR personality to fail a drug test since AJ Allmendinger more than a year ago. Parrott is best known for being the championship crew chief for Dale Jarrett in 1999. As a crew chief, Parrott has 31 race victories, which ranks him third among active crew chiefs. His cars have also won 23 poles.
The son of long-time crew chief Buddy Parrott, Todd was a crew member with Rusty Wallace's championship team in 1989 and became a crew chief with Robert Yates Racing in 2005. Parrott worked with Bobby Labonte at Petty Enterprises in 2006, moving to Roush Fenway Racing in 2009.
In 2011, Parrott was crew chief for Marcos Ambrose at JTG Daugherty Racing before moving to RPM in 2012. He took over as Almirola's crew chief during the 2012 season.
Sammy Johns, Vice President of Operations and Competition at RPM, will handle crew chief duties on the No. 43 Ford until further notice, starting Friday at Talladega Superspeedway.
"We have an expectation of all RPM employees to conduct themselves at the highest level of professionalism and within the competitive confines as set forth by NASCAR," said Johns in a statement issued by the team. "We are very disappointed that one of our employees did not meet our expectations and we completely support NASCAR, their policies and final decisions when it comes to the substance abuse policy."
According to NASCAR, on Oct. 17, Parrott was found to have violated Sections 12-1 (actions detrimental to stock car racing) and 19 (violation of the NASCAR Substance Abuse Policy) of the 2013 NASCAR Rule Book.
NASCAR does not disclose specifics of the substance abuse violations.
The original article can be found at FOXSports.com: Todd Parrott suspended by NASCAR.