Titans test communication by pumping in crowd noise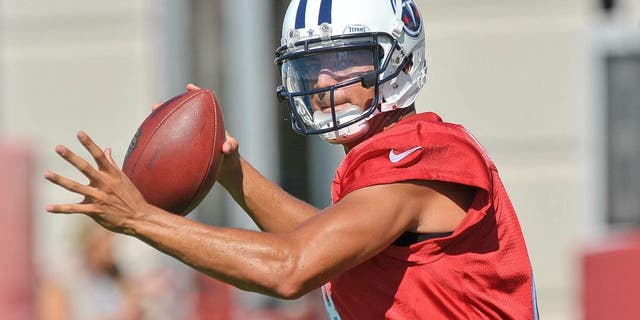 The NFL can be a loud place on Sundays, and the Tennessee Titans want to make sure rookie quarterback Marcus Mariota is ready for any situation that may arise when Week 1 rolls around.
With that in mind, on Monday the Titans piped in crowd noise that limited Mariota's ability to communicate with the offense. That forced him to use hand signals audible at the line of scrimmage.
"It's cool. It's realistic," running back Bishop Sankey said, via the Tennessean. "You're not always going to be able to hear what Marcus is saying. Sometimes you have to read his body language. It forces you to work on communication. It adds a little game atmosphere."
Tennessee head coach was generally pleased with his team's execution amid the noise, but said more work remains.
"We were offsides twice, which out of 12 plays is not something that you are excited about," Whisenhunt said. "But this was the first day to do it. We've got to continue to get better."
(h/t The Tennessean)
Photo credit: Jim Brown/USA TODAY Sports