Titans QB Mariota listens to mom, apologizes for being 'rude' to reporters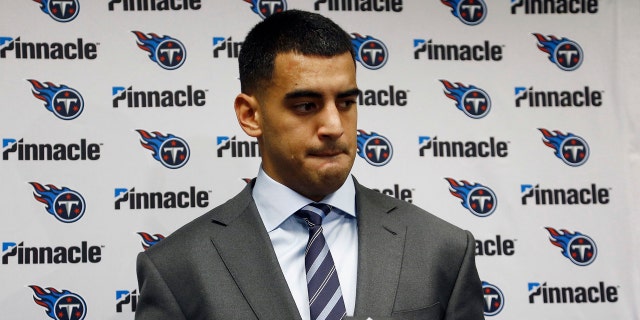 Tennessee Titans quarterback Marcus Mariota apologized to reporters Wednesday, saying he got an "earful" from his mom about his "rude" postgame interview following last Sunday's loss.
Mariota completed just 16 of 31 passes for just 159 yards and two interceptions as the Titans fell 12-7 to the Arizona Cardinals, Yahoo Sports reported.
After the game, the 2014 Heisman Trophy winner said, he was frustrated by the defeat and responded to reporters' questions with a series of curt replies that he acknowledged were "rude and inappropriate."
He apologized after Wednesday's team practice at Arizona State University, the Titans team website reported.
"Real quick, I want to say I am sorry for the way I handled the press conference, I know not everybody that was there is here. But I was rude and inappropriate, and I just want to say I apologize for it." Mariota said.
He admitted that his mother urged him to make the apology.
"It's funny, because I got an earful from my mom. That's how I was raised and I appreciate you guys for understanding."
Mariota will have an opportunity to redeem himself -- both on the field and in the media room -- at Sunday's game against the San Francisco 49ers.