Titans hope to follow Mariota selection with another gem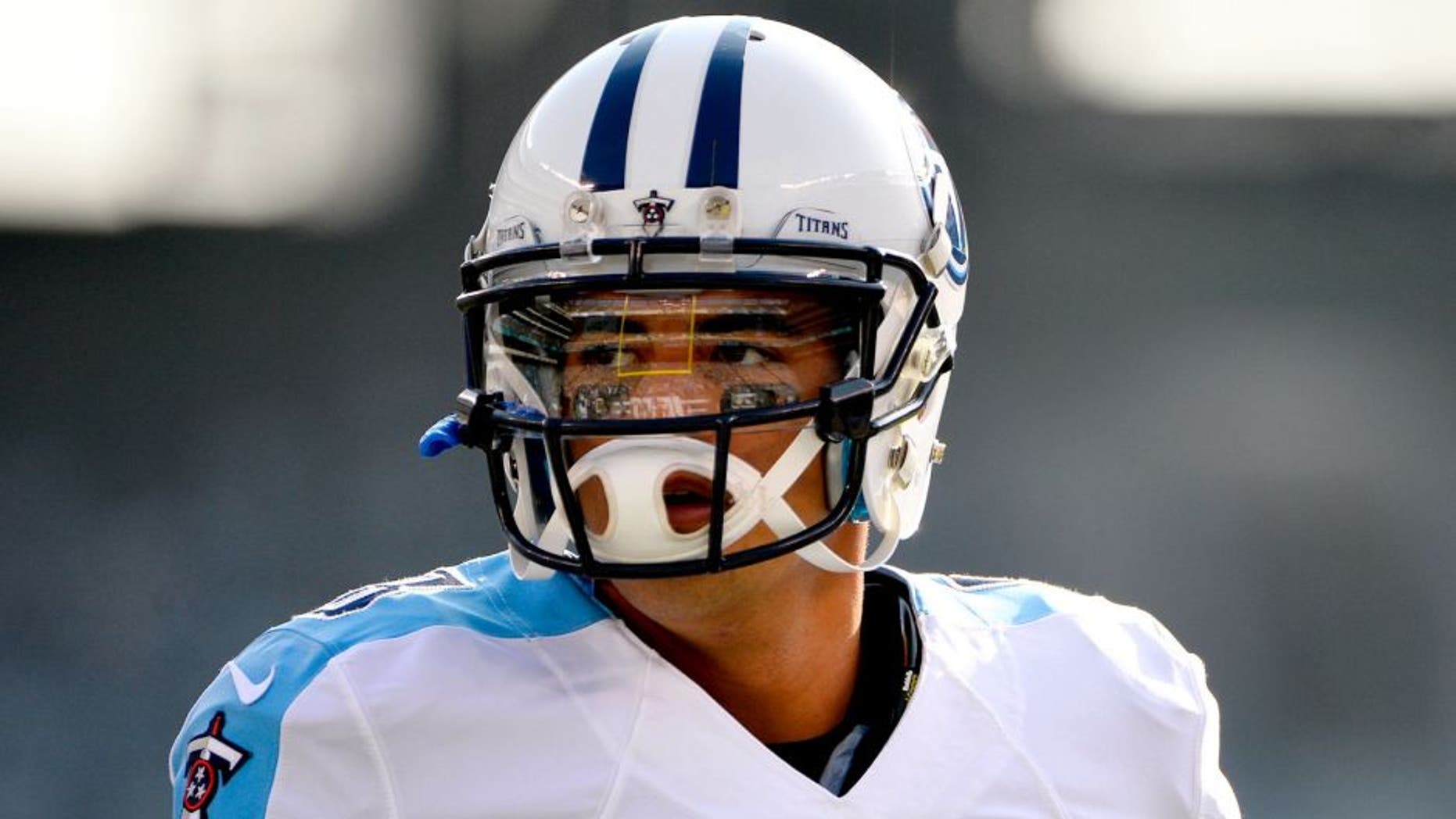 Now that the NFL Scouting Combine is over, it will be open season on perceived strengths and weaknesses of the 2016 prospect class by media and self-styled draft gurus.
Tennessee Titans quarterback Marcus Mariota knows that all too well.
At this time last year, one of the biggest questions surrounding Mariota is how his measured leadership style at the University of Oregon would translate to the NFL. Mariota wasn't as vocal or demonstrative as Florida State quarterback Jameis Winston, who ended up being selected one slot ahead of him as the No. 1 overall pick by Tampa Bay.
As it turned out, Tennessee had nothing to worry about. Mariota proved a perfect fit into the team's fabric as a rookie.
"He's a worker," Titans linebacker Avery Williamson told co-host Phil Savage and me Monday night on SiriusXM NFL Radio. "He doesn't go out there and talk a lot of crap. He backs it up with his play.
"Off the field, he's just a normal, everyday guy. He's not arrogant. He doesn't boast about his talent, winning the Heisman Trophy or anything like that. He doesn't want to be in the spotlight and do stupid stuff. I commend him for that. A lot of guys do the complete opposite."
With the Titans holding the top choice in this year's draft, the fact both Winston and Mariota had impressive rookie seasons could bode well considering the team's recent hire as general manager. During his time as Tampa Bay's player personnel director, Jon Robinson extensively scouted both quarterbacks before the Bucs decided on Winston.
Robinson describes Mariota's style as "quiet leadership" that became more vocal with veteran teammates as his rookie campaign unfolded and comfort running a pro-style offense increased. Mariota finished the season with 19 touchdowns, 10 interceptions and 62.2 completion percentage.
"You kind of knew that would happen but you didn't see that a lot at Oregon," Robinson said of Mariota becoming increasingly verbose. "If you watched their offense, they would hold up a picture of a duck, a bird and Kirk Herbstreit to signify a play (from the sideline). But for him to step into the huddle, call a play and be able to articulate, that's something he learned really quickly."
The next step for Mariota is staying healthy for an entire season after he missed four games with injury. The Titans could go a long way toward helping to make that happen by providing better pass protection, which makes Mississippi left tackle Laremy Tunsil a strong possibility with the No. 1 pick.
"We've got to do a better job of keeping him upright and getting the ball back to him on defense," Robinson told me last week at the Combine. "We've got to turn the ball over on third down and get the offense back on the field ... The offensive line, we've got to play better as a group. It's not how well (current left tackle) Taylor Lewan plays or (left guard) Chance Warmack plays. It's how well that group of five plays that's going to make a successful season for us."
The same goes for nailing the No. 1 overall pick after an extensive vetting process, which Robinson admits will be "huge" if the Titans are to start winning again following a 2-14 showing in 2015 that put Tennessee atop the draft board.
"We were pretty exhaustive in our research of Jameis and Marcus (in Tampa Bay)," Robinson said. "That's a pick that you want to get right for sure and exploring every avenue that could potentially come up whether it's a trade or we zero in on a player.
"From the medical, personality, and mental standpoint of the player and most certainly his physical ability on the field, we just really need to make sure they are going to have a strong, strong impact on the team."
Otherwise, the Titans will have a hard time making noise in the AFC playoff picture.