Titans focused on tackling after poor outing against Chiefs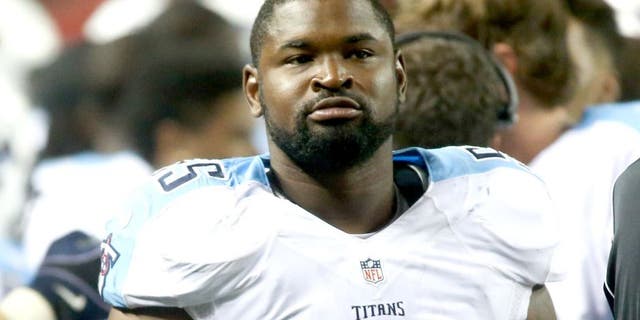 NEWYou can now listen to Fox News articles!
After a frustrating evening last Friday trying to bring down the Kansas City Chiefs, the Tennessee Titans are working to improve their tackling issues..
Linebacker Zach Brown, who missed tackles on two consecutive plays during a Kansas City scoring drive said he was disappointed with his performance.
"It was a preseason game, it was up and down," Brown said, per ESPN. "You look at the film, you get better from it and you've just got to move on from the game. It's frustrating, but you've just got to pay the next play, I'm not used to really missing tackles.
"So I got a little frustrated, but at the same time, you've just got to move past it, play the next play because the next play may be a great play."
Head coach Ken Whisenhunt told reporters Monday the Titans gave up 96 yards after contact in the loss to the Chiefs. Brown said his mistakes were self-inflicted.
"It was just about me," Brown said. "I just missed tackles. Nobody's going to be perfect, but at the same time I've got to make my plays. If you want to be great, you've got to make the plays."
Brown wasn't the only one having issues against the Chiefs, and with that in mind, safety Da'Norris Searcy said the Tennessee defensive backs worked on their tackling technique during Monday's practice.
"The main focus point was wrapping up, first man in wrap up, second man in try to go for the strip," Searcy said. "But the main objective was to get the guy on the ground at all costs."
The Titans will get a chance to see if the extra work pays off in Thursday's preseason finale against the Minnesota Vikings.
(h/t ESPN)