Titans dealing with challenges of short week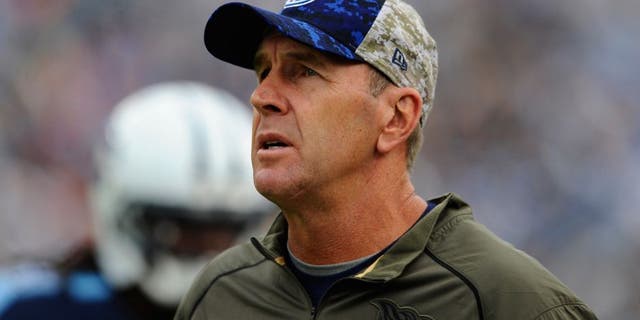 The Tennessee Titans are looking forward to the opportunity to play a rare nationally-televised game Thursday night against the Jacksonville Jaguars, but not exactly thrilled about having to play another game so quickly after last Sunday's loss to the Carolina Panthers.
"Nobody likes Thursday night games. We love being on nationally-televised games, but short weeks in the NFL (stink),'' linebacker Brian Orakpo said, per the team's official website. "But we're not the only ones going through it, Jacksonville is as well. So we're going to be ready, and they're going to be ready."
Interim head coach Mike Mularkey altered the team's practice schedule to compensate for the short week. The Titans had a walk-through on Monday, followed by a normal practice on Tuesday evening. The team will hold another walk-through Wednesday before departing for Jacksonville.
While playing Thursday has it drawbacks, it also offers Tennessee the chance to quickly bounce back from the 27-10 loss to Carolina.
"After losing a game like (the Panthers game)…we want to get the taste out of our mouths,'' wide receiver Harry Douglas said. "The guys we have, they've been working hard and preparing, and we have a lot of things we need to clean up.
"We have a quick turnaround, so we have to have a head of steam going into Thursday."
Tennessee is 3-4 in Thursday night games since 1999.
MORE NEWS: Want stories delivered to you? Sign up for our NFL newsletters.