Titans CB Jason McCourty hurts groin, return questionable against Cowboys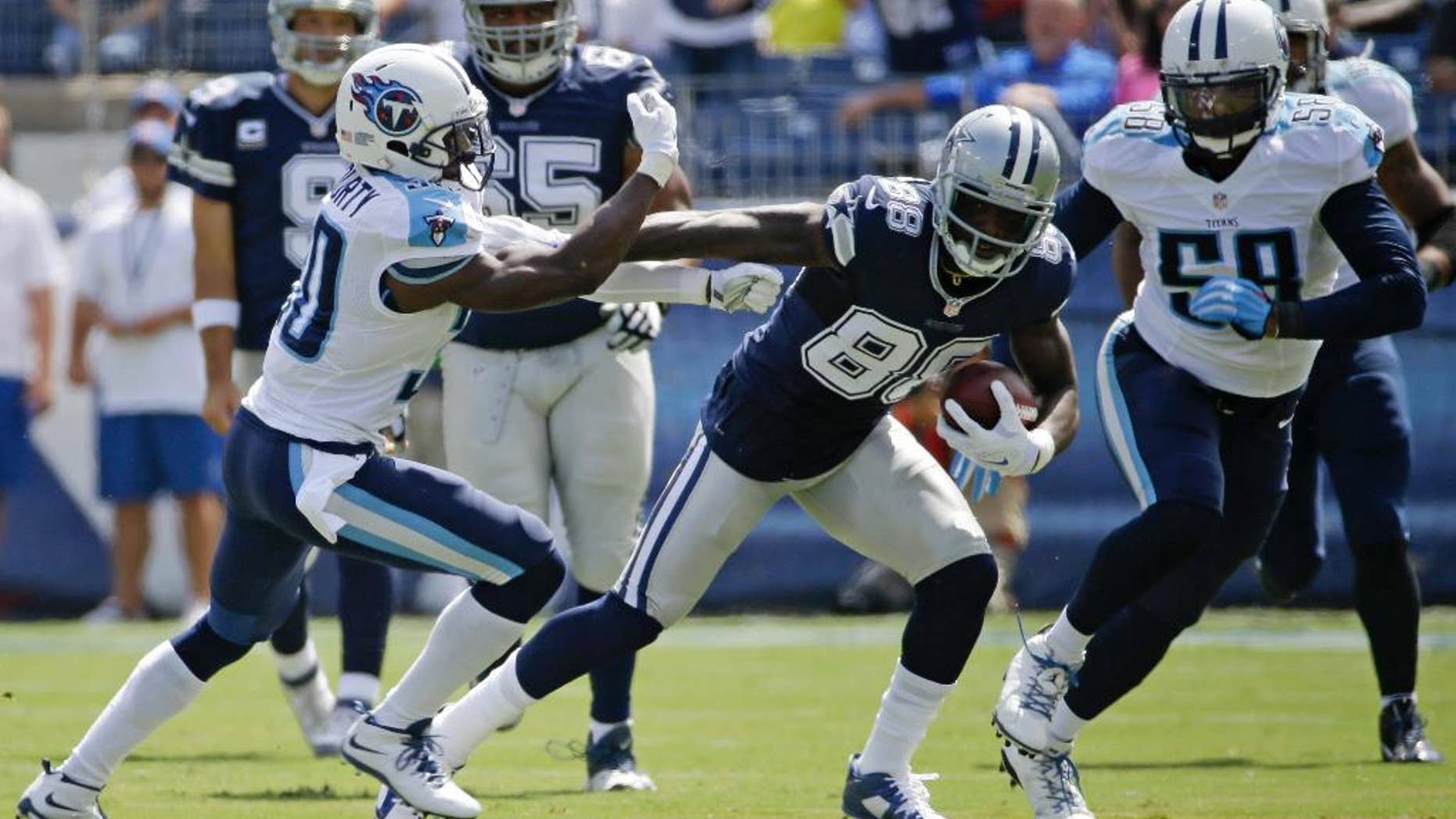 NASHVILLE, Tenn. – Titans cornerback Jason McCourty has injured a groin muscle, and his return is questionable against the Dallas Cowboys.
McCourty's injury was announced early in the third quarter, and he watched from the sideline as Tony Romo finished off a 12-play drive, tossing a 3-yard touchdown pass to Dez Bryant to give Dallas a 23-10 lead.
Second-year cornerback Blidi Wreh-Wilson was covering Bryant, and Wreh-Wilson also was flagged for pass interference earlier in the drive on a key third-down play.
McCourty had two interceptions in the Titans' opening win at Kansas City and was covering Bryant most of Sunday's game before being injured.
___
Online:
AP NFL website: www.pro32.ap.org and www.twitter.com/AP_NFL