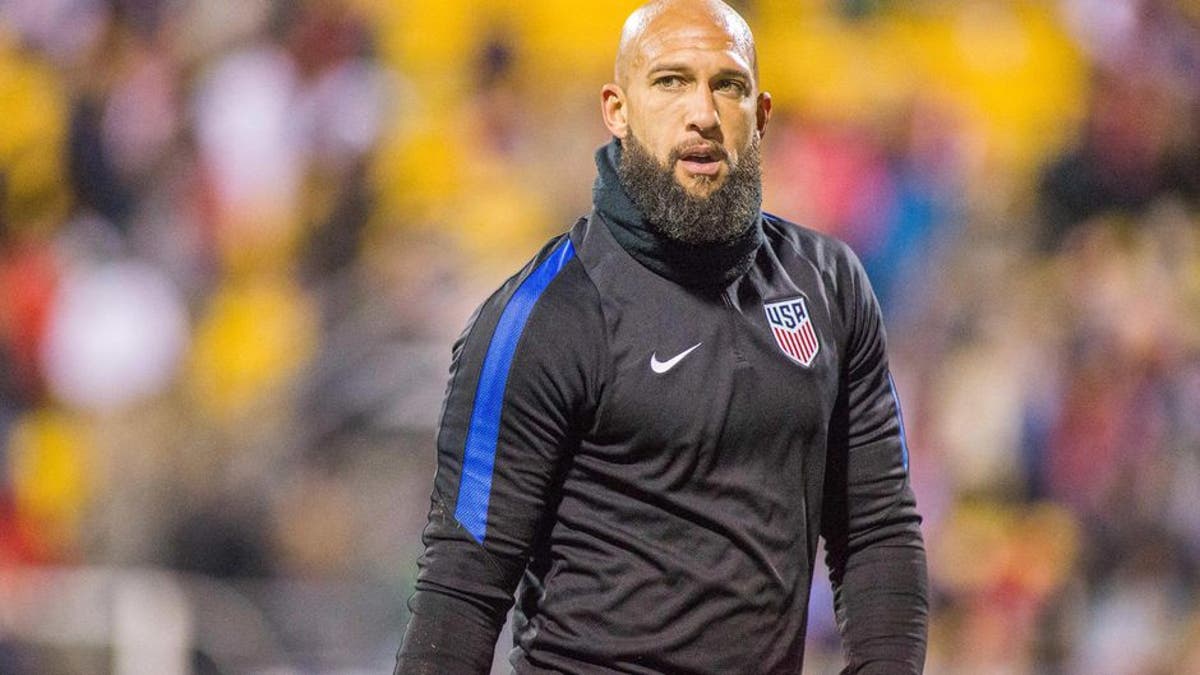 For the next three matches the Colorado Rapids play, they wont have Tim Howard in goal.
The U.S. national team goalkeeper has been suspended for three MLS matches and fined an undisclosed amount for foul language directed at a fan during the Rapids loss to Kansas City last week, the league announced late Friday. The league called it an "inappropriate fan interaction."
While MLS did not specify exactly what he said, this video from the match appears to be the incident in question. [WARNING: This video contains profanity]:
After the suspension was announced, the Rapids issued the following statement: "Tim Howard made an unfortunate and regrettable mistake for which he is being disciplined by MLS. While this is out of character for Tim, we do not condone these actions."
"We accept the leagues decision and look forward to moving past this. The incidents that took place during our match at Sporting Kansas City last weekend do not represent the Colorado Rapids Soccer Club or Tims character and beliefs, on and off the pitch."
That match, a 3-1 win for Sporting Kansas City, was a tense one: Howard and Dom Dwyer got into an argument after the match where Howard angrily put his finger in Dwyers face, which video cameras also caught. Dwyer later told FS1 that he didnt understand what it was all about.
The Rapids have a capable backup goalkeeper in Zac MacMath. But being without a star Designated Player certainly isn't ideal.
MORE FROM FOX SOCCER