Tigers' Cabrera misses traded teammates, but 'happy for them'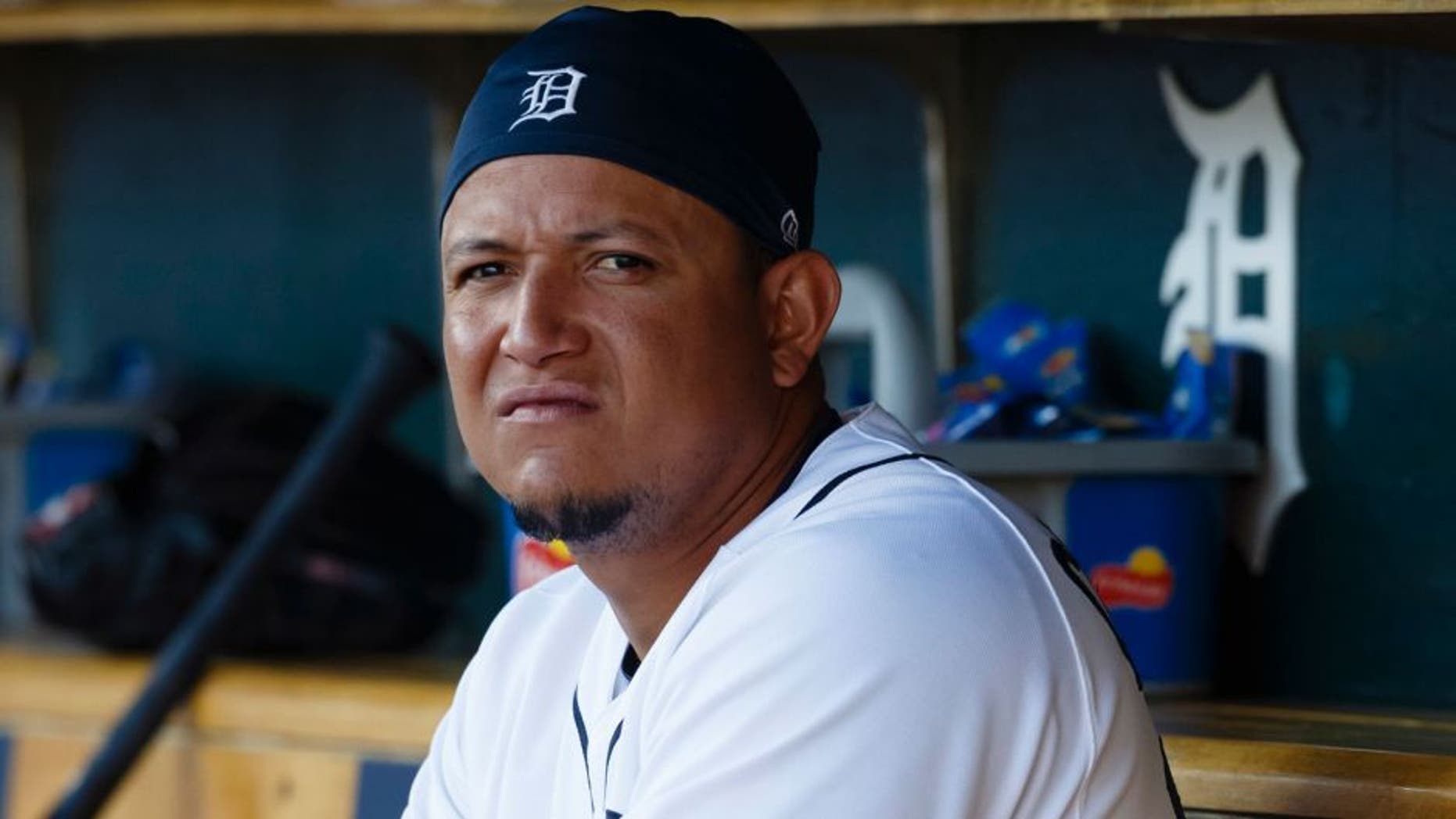 While Miguel Cabrera pushes through the end of a disappointing season for the Tigers, he watches his former teammates from afar with bittersweet feelings.
Cabrera watches Yoenis Cespedes and David Price enjoy success with their new teams and says he's happy for them. But he can't help but wonder if things would be different in Detroit if the two stars had never been traded.
"You have to be happy for them," Cabrera said (via MLB.com). "[Those are] the guys you've got to want to see here if we were in the playoff race. You've got to think how fun it is with these two guys, if this team's together, how good we can be. It's a big difference."
Cespedes has led the Mets to an improbable run at the NL East title and Price has starred for the Jays, who have all but locked up the AL East.
The Tigers, on the other hand, have struggled mightily since the trades and have been hit with a never-ending cycle of injuries -- many to some of their biggest stars.
"If we were healthy, I think we'd be in the race right now," Cabrera said. "I don't know if we could be in the playoffs or first place, but I think we could be in good shape to make a run. Because with these three guys [including reliever Joakim Soria] we traded, I think we'd have a good chance if we were together. But it was a hard decision."
As the 2015 season winds down and the Tigers continue to get worse, many have speculated that manager Brad Ausmus will be fired when the season ends. But Cabrera thinks Ausmus is a victim of the team's injuries and doesn't deserve to the scapegoat.
"It's not his fault. So why are you going to blame a guy like that?" Cabrera told MLB.com.
"Why do people say you've got to fire him? We've got a lot of injuries this year. We didn't come together this year. I think that's one of the big reasons. I always say, 'Man, if we're healthy, we can push harder.' But this year, we got a lot of key players out for one month, two months. With that, there's no way you're going to win, because we need everybody here. It's not about one player. We've got a lot of guys here with big numbers, and we don't go anywhere. It's not about numbers or stats. It's about winning games."
(h/t MLB.com)