There's another Matt Duffy who plays third base in MLB now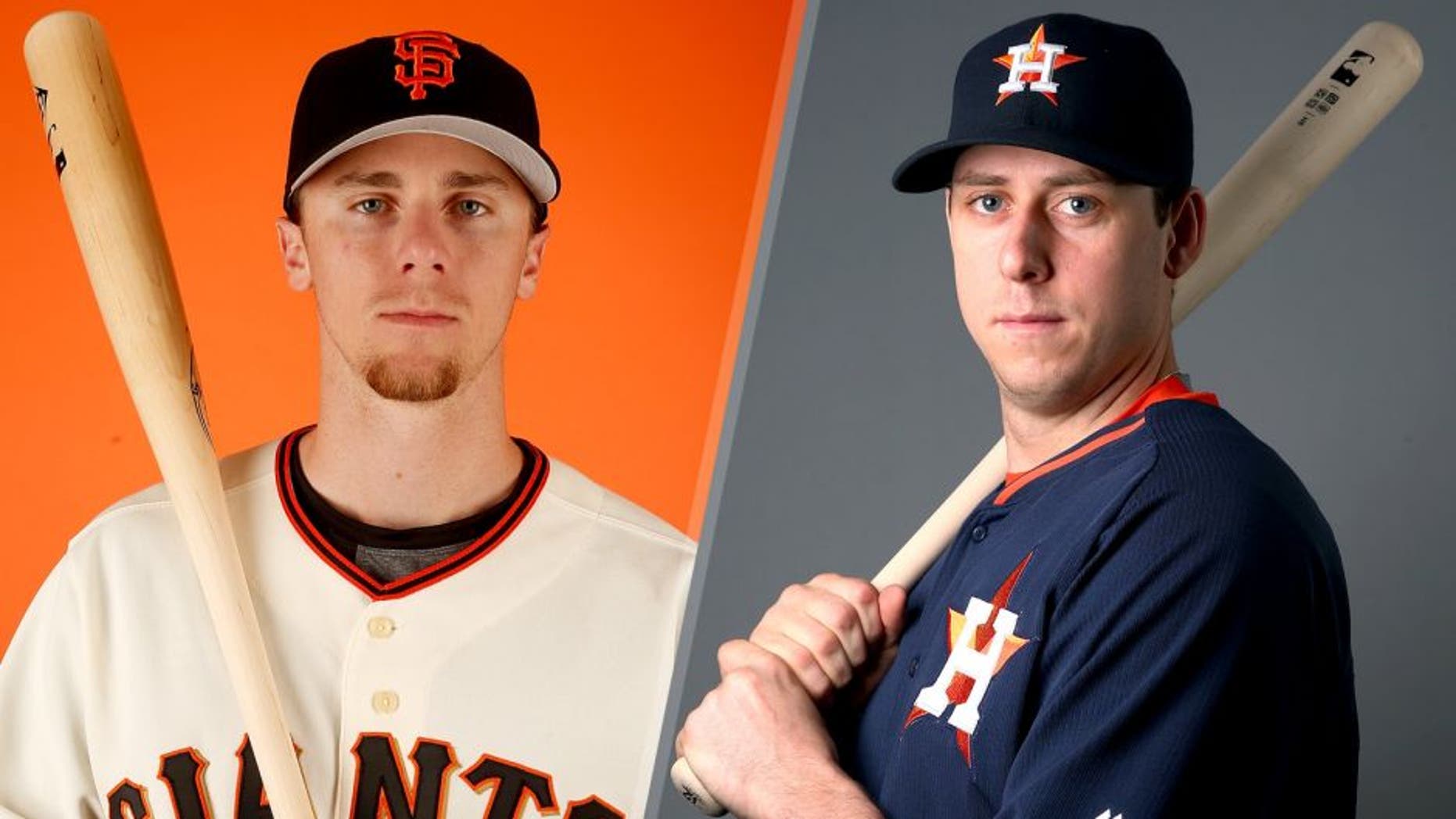 MLB can't enough of the Duff.
On Monday, the Houston Astros called up third baseman Matt Duffy after five years in the minors.
That would be the gist of an otherwise-uninteresting story, except for the fact that there is already a Matt Duffy in MLB, and he too plays third base.
"I get his baseball cards sent to me," said Giants third baseman Matt Duffy, who is considered a strong candidate for the NL Rookie of the Year award. "People will come up to me on the rail and give me his card. It still happens, to this day."
The Astros' Duffy is a 26-year-old Boston native who was drafted by Houston in 2011 out of Tennessee.
He's listed at 6-foot-3, 215 pounds, and has played some first base in addition to third in the minors. The Astros' Duffy had an impressive season at the plate in Triple-A this year, hitting .294/.366/.484 with 20 home runs and 104 RBI in 127 games.
Best of all, the two Duffys crossed paths on the field in the minors.
"I stepped up to the plate and their catcher was like, 'Whoa, this is trippy,'" the Giants' Duffy said.
While the Astros' Duffy has some ground to cover before he catches his early-blooming namesake, the Giants' Duffy is excited that he has been called up to the majors, if not only for the influx of confusion that is bound to occur.
"I'm happy for him," the Giants' Duffy said. "I think it's going to be funny watching us get confused for each other. People tweet at me about him all the time. I'm sure it happens to him."
Now all we can ask for is that one day the Duffmen play against each other in a major-league game.