The Ultimate Writer: Julian Erosa breaks down Episode 3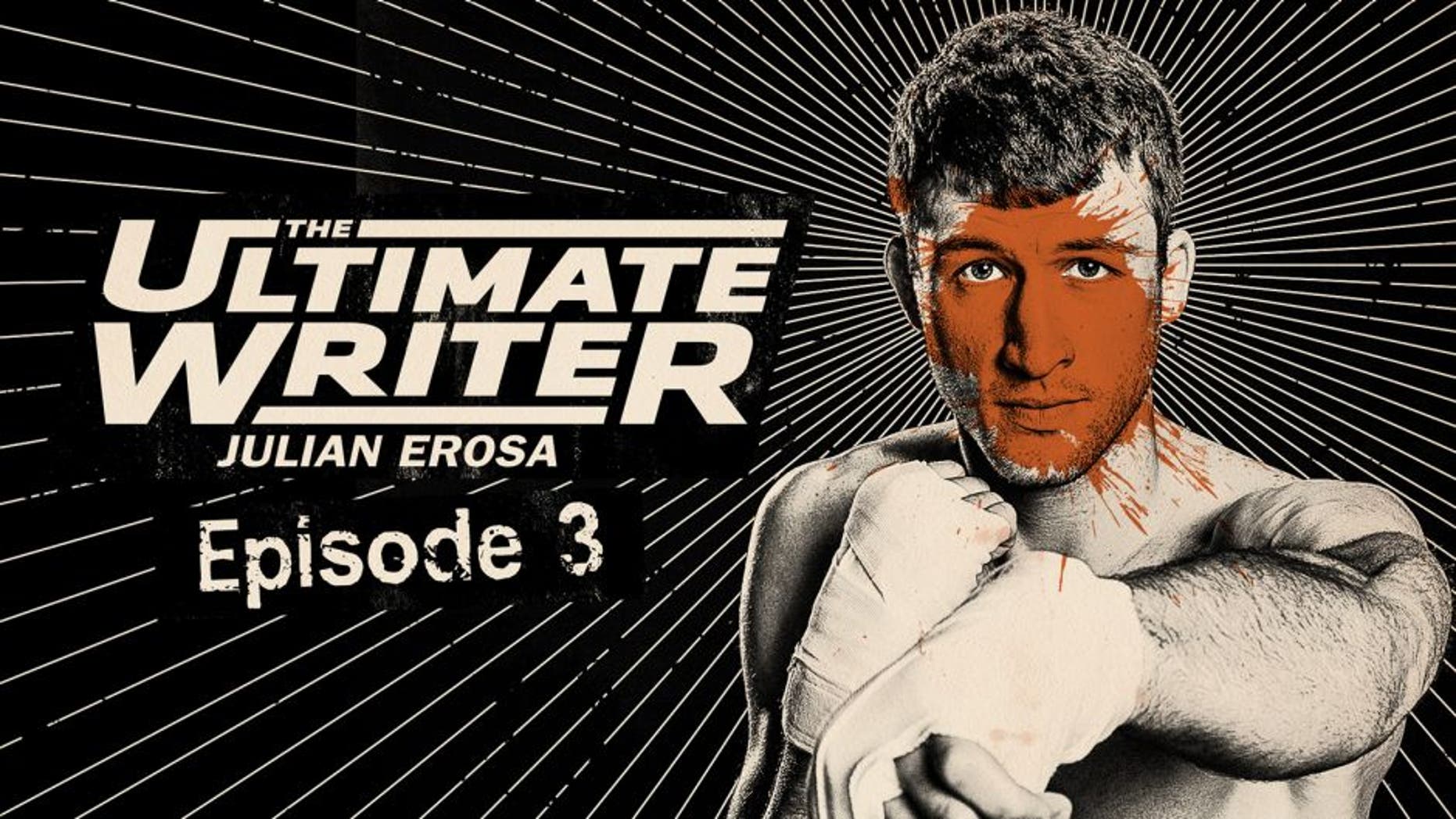 On this episode of TUF we have been in the house for a little over a week, trying to get situated and comfortable with everyone. We have been training twice a day and getting help from Faber and his coaches.
The fight on this episode is between Sascha and Chris, which we thought, on the American side, Chris would have the advantage. The first round of the fight was pretty back and forth. Chris showed some good toughness especially when he was caught in a deep triangle! They both landed some heavy shots as well. First round was a toss up for me.
The second round I could tell that Sascha's gas tank was starting to empty. He was shooting from too far and would then pull guard and seemed to be content with bottom position. Chris stayed on top the majority of the round landing good ground and pound which had cut Sascha as well.
The judges declared a third round. Sascha's hands were on his knees to come out for the third. I could see the exhaustion in Sascha's face and it seemed as if he was looking for a way out in that fight. Chris kept heavy pressure on top and kept the ground and pound going, which gave him and us the victory.
During and after the fight Conor really laid into Sascha about his performance. I think Conor went too far with what he was saying to Sascha. I understand how frustrating it can be to watch someone lose a fight in that way, but Sascha just lost the biggest opportunity of his life and didn't need someone to kick him while he was down.
Next we have 'Toothless' Tom vs. Marcin! Tom wanted this match up and now he gets to handle his business in the cage for the Americans!