The Penguins ruthlessly mocked the Capitals' new banner on Twitter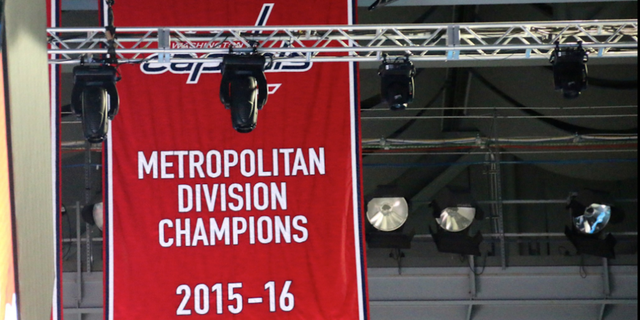 The Pittsburgh Penguins will visit the Washington Capitals for the first time this season on Wednesday night. But regardless of what happens in the Metro Division rivalry game, the Pens will leave Washington D.C. with a big victory.
That's because, on Wednesday morning, they sent this ruthless tweet mocking the Caps and their new banner.
Ouch. This is the biggest penguin brutality the internet has seen since this National Geographic offering.
As any Capitals fan will tell you, the story of their team in the past handful of years has been one of very impressive regular season performances, followed by disappointing postseason showings.
To their credit, the Caps' Twitter account tried to ease the burn by clapping back with a jab of their own. Is it playoff season already?
Pittsburgh might need to hang another banner for this destruction.