The <i>Other</i> Football: On display this week, presidential politics, FIFA-style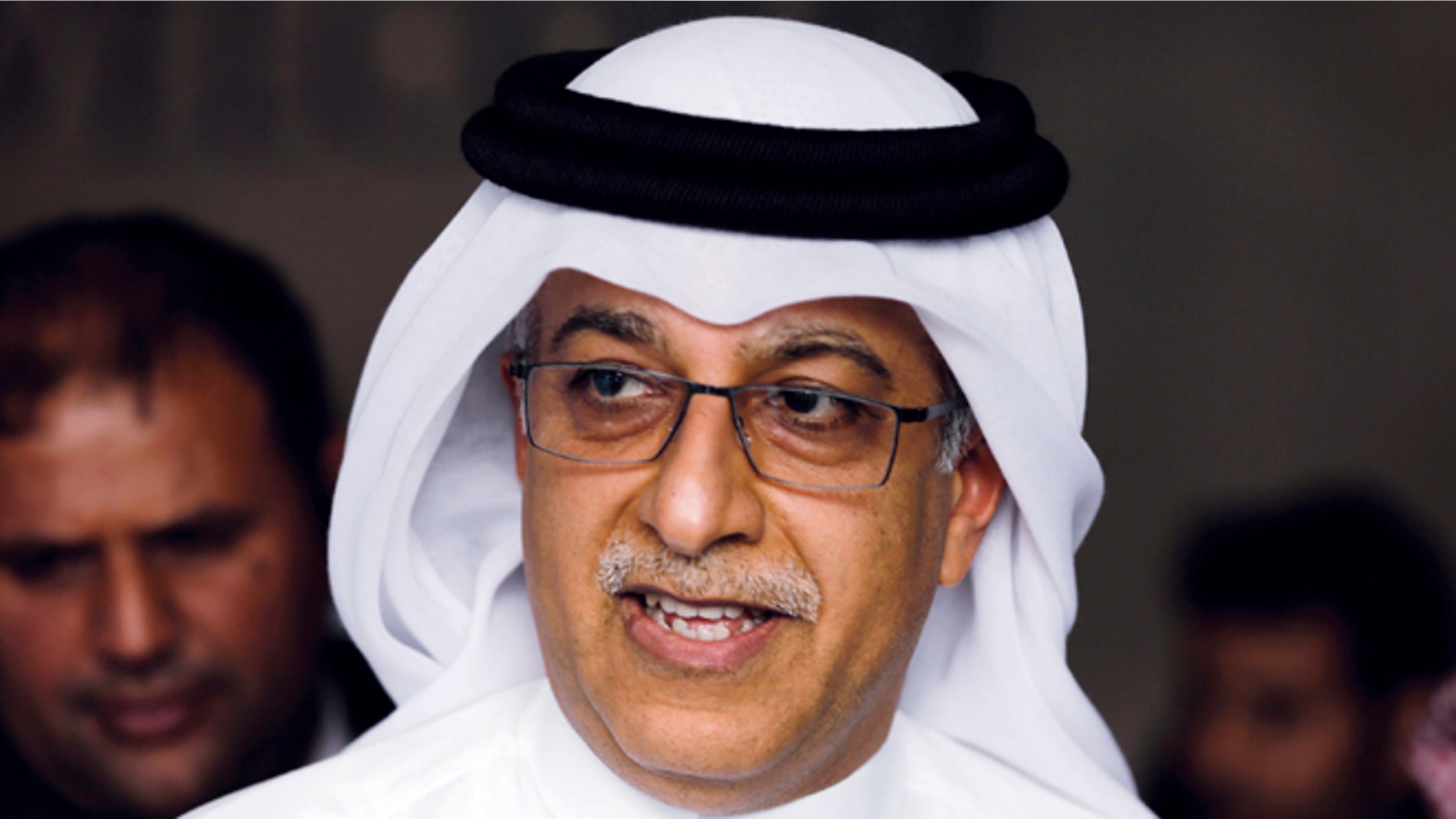 No primaries or caucuses in the race to become president of the world's soccer body, FIFA, which holds its presidential election this week.
But there's still a lot of horse-trading and promises, and there's still no candidate who can give fans of the world's most loved sport something to believe in.
The vote will take place in Switzerland, perhaps the most perfect of locations given its secretive banking practices and its resulting popularity among corrupt leaders and criminals the world over who are looking to store some ill-gotten treasures.
This most unsavory of votes to determine a successor to the suspended and disgraced Sepp Blatter – himself a Swiss national – for the leadership of a discredited organization with much of its leadership currently either suspended or under indictment.
Before we hear from the candidates, let's see which ones were disqualified from running.
An early favorite as Blatter's replacement had been Michel Platini, the head of the European soccer body, UEFA. He was seen as a shoo-in for the job, until he, like Blatter, was sanctioned by the FIFA ethics committee for accepting a "disloyal" payment of around $2 million from – guess who? – Sepp Blatter.
Platini maintains his innocence and awaits word of his appeal to FIFA, which could happen at any moment. Most believe the appeals committee, which met with him last week, will decline to clear him.
And in case you might believe that Platini's wish to run under a cloud of corruption is a singular bit of hubris, consider that FIFA's powerful number two, Jerome Valcke – recently banned from all soccer-related activities for 12 years by the same ethics committee – was also considering a run to replace his former boss!
Then there were those who wanted to run but were disqualified by FIFA specifically from doing so. Liberia's Musa Bility failed FIFA's own "integrity" test – which we can only speculate how rigorous that may or, more likely, may not be.
And former FIFA vice president Chung Mong-joon of South Korea was banned for six years by the group's ethics committee after being found guilty of illegal wrongdoings during bidding for the 2018 and 2022 World Cups.
Both Bility and Chung deny the allegations.
Now to the five candidates who have been permitted by FIFA to run – and if that sounds a bit like Iranian elections, where candidates have to be approved by the Ayatollah, you aren't alone. All five are fairly unappealing.
There's Sheikh Salman bin Ebrahim Al Khalifa, who is the president of Asia's governing soccer body, AFC, as well as a member of FIFA's executive committee. The member of Bahrain's royal family is favored by FIFA insiders.
The fly in the ointment is human rights. Non-governmental groups have accused Sheikh Salman of torture and false imprisonment of athletes who marched for democracy in Bahrain during the 2011 protests.
"FIFA is putting a noose around its neck if it elects Salman to lead world soccer," a spokesman from the Bahrain Institute for Rights and Democracy said, according to England's Sun newspaper.
While he has vehemently denied any wrongdoing, having this hang over his head is troubling no matter which way you look at it.
Another favorite for the position is Swiss national Gianni Infantino, who, as the number two at UEFA, replaced his boss Platini. Ifantino's big idea is that he'll raise the World Cup to a whopping 40 teams – could that be a play for votes from the smaller countries? A lawyer by training, Infantino certainly has a chance.
The list is rounded out by candidates Prince Ali bin Al Hussein of Jordan, former deputy general secretary of FIFA Jerome Champagne and South African businessman Tokyo Sexwale.
The vote is designed in a way that only leads to horse-trading and promises being made to blocs of countries. The historical problem, of course, is that candidates are automatically shackled by such promises.
As radical a proposal as it is, I think the only way forward for the organization is to start afresh.
Let's have a new FIFA Executive Council made up of 12 former players and coaches and let them decide who leads world soccer.
Certainly a better starting point than anything else that's out there.
They couldn't possibly come up with anything worse than what's already in place.
Video of the week
Watch as Bayern Munich's Thomas Mueller scores this cracker against opponents Darmstadt during a German Bundesliga game this weekend.
From the wires
FIFA presidential candidate Jerome Champagne made a formal complaint claiming two rivals supported by continental governing bodies will have an unfair advantage at the vote on Friday.
Champagne urged FIFA election monitors on Monday to cancel 20 extra passes for "observers" from UEFA and seven for the Asian Football Confederation to enter the election hall in Zurich.
In a letter seen by the Associated Press, he wrote that UEFA and the AFC plan "to swamp the Congress hall with confederation employees able to access" voters.
UEFA general secretary Gianni Infantino and AFC President Sheikh Salman are seen as front-runners in the five-candidate contest.
Champagne, who has run his own campaign, said allowing extra accreditations would "betray a gross violation of the principle of fairness."
"Moreover, the list of names of the persons benefiting from these accreditations reveals the presence of most of the members of these two candidates' campaign teams," wrote the French former diplomat, who was ousted from his job as FIFA international relations director in 2010.
Despite 11 years working as a FIFA insider under Sepp Blatter, Champagne has seemed like an outsider in a campaign that includes two members of Middle East monarchies, a commodities tycoon, and the spending power of wealthy European soccer.
Champagne promised to pursue his complaint against "these unfair and undue privileges" if the three-member FIFA election panel did not act by Tuesday.
"The question of the accreditation is in the hands of FIFA," the election committee said in a statement.
Potential breaches of FIFA election rules can be appealed to the Court of Arbitration for Sport.
The vote of up to 209 FIFA member federations on Friday will choose a successor to Blatter, as FIFA aims to renew itself after the biggest corruption crisis in its 112-year history.
The Associated Press contributed to this report.