The Bruins used a beautiful set play to finish off the Sharks in OT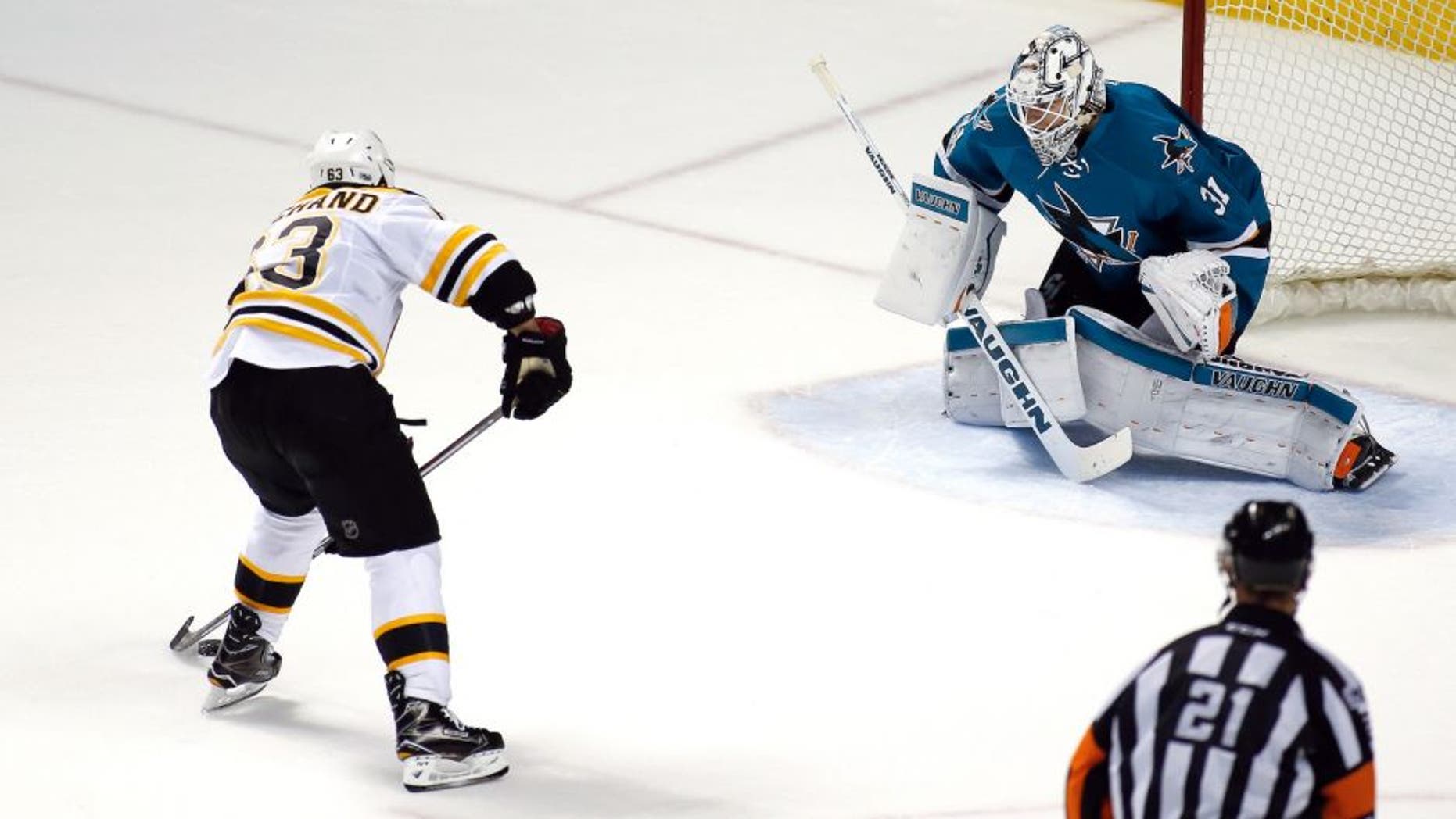 There may not be a better feeling for a coach than when a set play works to perfection, especially in overtime. That being said, Boston Bruins interim head coach Bruce Cassidy was probably a very happy man on Sunday night.
The Bruins managed to earn the extra point in overtime against San Jose thanks to a set play right off a draw in their own zone. Patrice Bergeron won the face-off, defenseman Torey Krug gathered the puck and sent a beautiful sauce pass down the ice to a streaking Brad Marchand, who was already behind the Sharks defense at that point. All Marchand needed to do to finish his breakaway opportunity, and he did just that by beating Martin Jones five-hole.
It was an aggressive call on Cassidy's part and one that required his players -- especially Bergeron -- to execute their respective jobs, but he put faith in his squad and they rewarded him for doing so. The result was an important win for the Bruins as they try to keep pace in the Eastern Conference playoff picture. It was the fourth straight win for Boston since Cassidy took over behind the bench.