The best reactions to the Warriors beating the Cavaliers to win the 2017 NBA title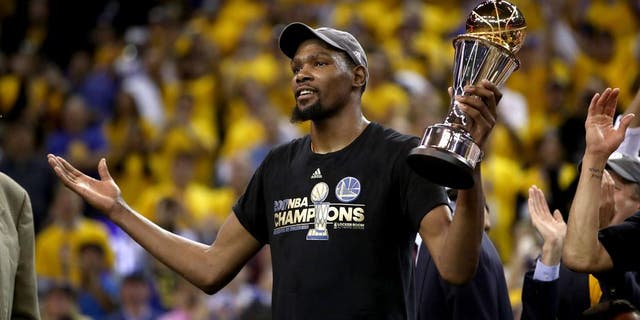 NEWYou can now listen to Fox News articles!
The Warriors are the 2017 NBA champions, and as always, folks on the internet have their thoughts. Kevin Durant made Golden State just as unfair as everyone predicted he would, and he earned Finals MVP after finishing with 39 points in a 129-120 Game 5 win over the Cavaliers.
Here are some of the best reactions to the 2017 NBA season's final result.