Texas A&M football player arrested after threatening to kill several people with rifle, police say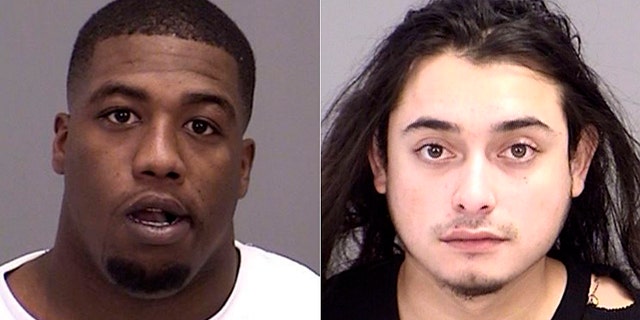 NEWYou can now listen to Fox News articles!
A Texas A&M football player was arrested early Sunday after he allegedly pointed a gun at several people outside an apartment complex and threatened to kill them, officials said.
The College Station Police Department said in a news release that starting defensive tackle Zaycoven Henderson, 23, and Terry Florez Jr., 24, were arrested after officers were called around 2:30 a.m. to the Campus Village Apartments.
"Officers learned that the passenger [Henderson] in the vehicle pointed a rifle at one of the victims and also threatened the other two victims by stating he would kill them," police said in a release.
Authorities were originally contacted after several residents reported two men in the apartment complex pointed a gun at them.
Officers then pulled the pair over as they were driving out of the complex and found marijuana in their possession, in addition to a discarded rifle in the nearby woods. The firearm matched the exact description given by the victims, KXXV reported.
Henderson has been charged with aggravated assault with a deadly weapon, tampering with evidence, and possession of marijuana, while Florez Jr. is charged with possession of marijuana.
A Texas A&M spokesperson told The Dallas Morning News that Henderson has been suspended indefinitely per athletics department policy.
The Aggies are getting ready to face Wake Forest in the Belk Bowl on Dec. 29 in Charlotte, N.C.